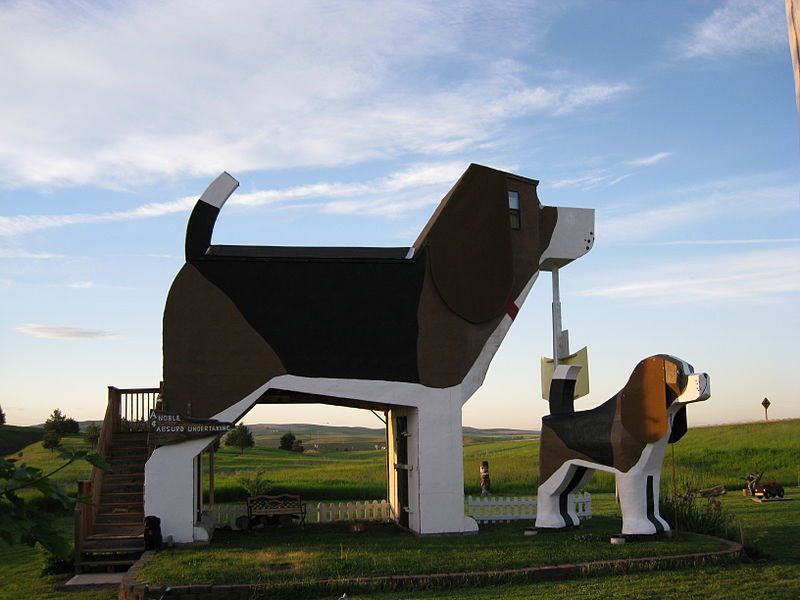 10 Crazy Hotels around the World
Posted on
2 September, 2014
When it comes to accommodation, most lodgings fall under one of 3 categories: you've got your luxury, billion-dollar-a-night resorts, your bare bones hostels, and your middle-of-the-road chains. But then you've got hotels so insanely bizarre that they deserve their own category: crazy. And in case you're wondering what this crazy category looks like, we've compiled a list to satisfy your curiosity…
What's the weirdest place you've ever stayed in? And which of these hotels would you be happy to spend a night in? Let us know in the comments!
10 Crazy Hotels around the World
By Hayo Magazine
ICEHOTEL, Jukkasjärvi, Sweden

By Hayo Magazine

The world's first ice hotel opened in 1990, and has been re-built every year since then from December to April. Temperatures remain at a chilly -5 degrees (23 F).

Sandcastle Hotel, Weymouth, England

By Hayo Magazine

British sculptor Mark Anderson crafted this once-off hotel in the summer of 2008 from 1000 tons of sand. Guests could rent a room for $21 a night (and pray that the rain held off). 

Magic Mountain, Huilo Huilo Reserve, Chile

By Hayo Magazine

Located in Chile's Huilo Huilo Private Natural Reserve, the 9-room Magic Mountain Hotel was built in 2001 from local stone. Some of its rustic amenities include hot tubs carved from tree trunks.

Giraffe Manor, Nairobi, Kenya

By Hayo Magazine

The grounds of this small hotel in a Nairobi suburb are home to several endangered Rothschild giraffes (who will casually peek their heads through the windows and eat food off guests' plates). 

Free Spirit Spheres, Vancouver Island

By Hayo Magazine

These three suspended spherical treehouses near Qualicum Beach, Vancouver Island, are open 12 months of the year, and provide a unique at-one-with-nature experience. 

Jumbo Hostel, Stockholm, Sweden

By Hayo Magazine

This hostel, near Stockholm's Arlanda airport is located inside a decomissioned 747-200 jetliner. For the most luxurious experience, opt for the cockpit suite on the upper deck.

Dog Bark Park Inn, Cottonwood, Idaho

By Hayo Magazine

Known locally as "Sweet Willy," this 2-bedroomed, beagle-shaped bed-and-breakfast is a must-visit for dog-lovers.

Das Park Hotel, Ottensheim, Austria

By Hayo Magazine

Renovated sewage pipes serve as the three "rooms" of this strange hotel on the banks of the Danube River, and contain little more than a double bed. 

Gamirasu Cave Hotel, Turkey

By Hayo Magazine

This 18-room Cappadocian hotel in a restored Byzantine monastic retreat combines a quirky setting with all the comforts expected from a modern hotel. 

Riverside Capsule Hotel, Tokyo, Japan

By Hayo Magazine

Located right beside Tokyo's Asakusa Ginza station, this hotel consists of 140 capsules, aka rooms. With little more than a bed, a shelf, and a TV, this is the definition of no-frills accommodation.