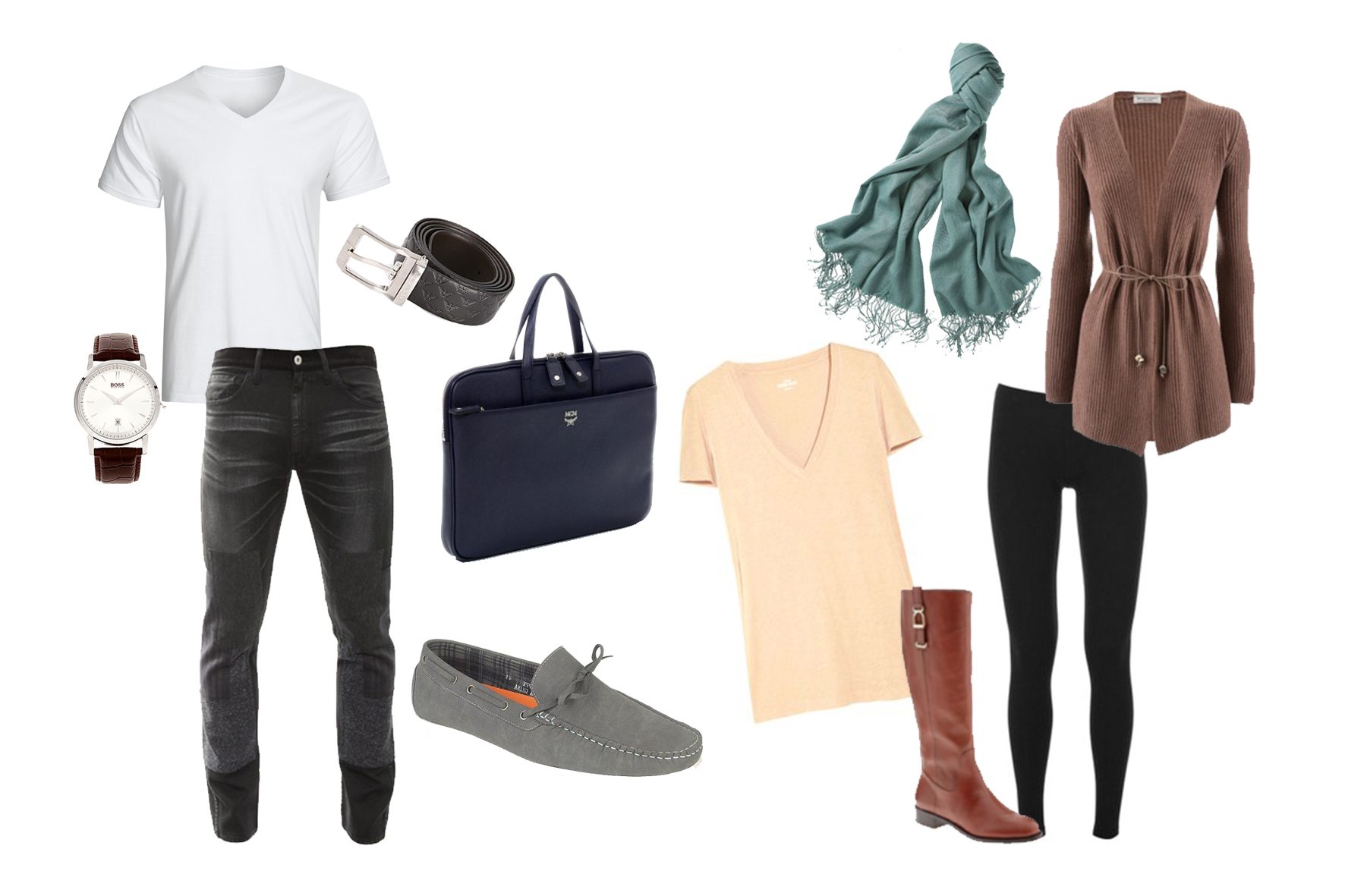 Travel Outfit: Dos & Don'ts
Dos and Don'ts: Travel Outfit
By Hayo Magazine
Unsure what to wear on your next trip? here's a list of suggestions of what you could wear and what you definitely should not.
Don't: perfume or intense fragrances

By Hayo Magazine

Don't be the person who leaves a tray of smell whether he/she goes. In confine spaces, your natural smell is preferable.

Do: deodorant

By Hayo Magazine

On the other hand, you don't want to be the black sheep of the flight. Make sure you put some deodorant and clean clothes on before embarking on a plane.

Don't: heavy jackets

By Hayo Magazine

These are hard to carry around and it's usually pretty warm in the airports.

Do: layer up

By Hayo Magazine

Specially if you are traveling to cold weathers, it is better to take with you layers than one big uncomfortable to carry jacket.

Don't: mini skirts or bootie shorts

By Hayo Magazine

This piece is great for a warm weather or a beach town, but definitely avoid this for flying. You don't want people looking at your cheeks while trying to get pass security.

Do: maxi skirts

By Hayo Magazine

This is a great option for the ladies to look chick and comfy.

Don't: sweatpants

By Hayo Magazine

You can have way more style than that.

Do: jeans

By Hayo Magazine

Blue jeans, pants or colored jeans always a comfortable choice.

Don't: ridiculously high heels

By Hayo Magazine

In many airports you have to walk long distances in order to get to the gates or even to the bathrooms. High heels will kill your feet.

Do: comfortable shoes

By Hayo Magazine

Always the best choice. Make sure they are easy to take off/put on since you might have to do that when going through customs.
On your next trip, make sure to choose the appropriate outfit to travel. Always select comfortable but chic options and make sure you think about the process of going through security before deciding to wear a lot of jewelry or complicated shoes and accessories that will make your life, and the ones behind you in the line, harder. You don't want to look like a newbie flying for the first time.