Our 2017 Holiday Gift Guide For Creative Travellers On The Go
Posted on
4 December, 2017
With the holidays fast approaching, it's hard to find the time to search for the perfect gift for friends and family that's thoughtful and fits their needs. Whether you're a jet-setter, hopping on a plane to explore some new exotic place, or you're jumping in your car the first chance you get to get away for the weekend and explore your own backyard, we've put together a list of gifts for you or any busy traveller's lifestyle.
Food & Beverage
I. For your caffeine fix || Altas Coffee Co.
It doesn't matter if you're waking up early to go on a hike outside the city, commuting to work or catching an early flight, coffee is a must. Atlas Coffee Co. has you covered. If you're in the Santa Rosa, California area, pick up a bag or two of their Linea coffee beans hailing from Ethiopia, Colombia and Brazil to satisfy your thirst. 8oz bags for $9; 16oz bag for $18.
II. For your in-flight enjoyment || Carry-on Cocktail kit
Quite possibly the best gift you could receive if you're constantly flying to and from your travel destinations, the Carry-on Cocktail Kit comes in a variety of mini recipes and are the perfect travel size to take on board your next flight. We kind of want one in every flavour, just saying.  Buy one for $25.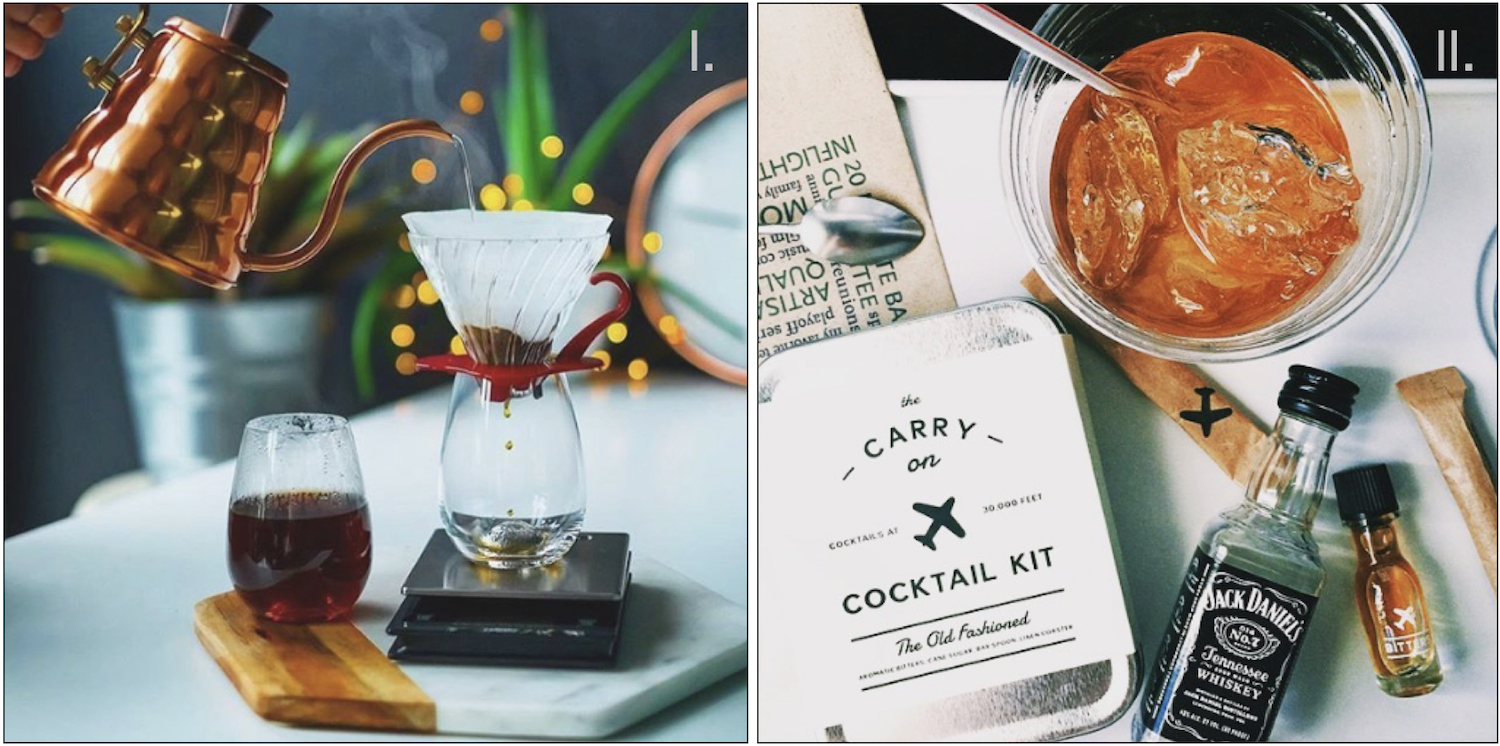 Wearables
I. For the outdoor adventurer || Anywhere Apparel outerwear
NYC-based company Anywhere apparel has the perfect jacket for your travel needs. Their Antipodes Reversible coat has 12 pockets, can flip colours from khaki green to black for a day to night look, and has a sewn-in water-resistant breathable shell, making it the perfect jacket for busy travellers that need fashion and function. Pick one up for $525.
II. For the sleek minimalist || Above the Fray accessories
Designed in Bangkok and made of vegetable-tanned full-grain Italian leather, Above the Fray's super-slim wallets, laptop cases, and tech accessories are sleek, compact, and one of the most stylish ways to protect your tech belongings. What's great is that Above the Fray offers a 3-year warranty on all of its products, so you know that you're getting quality when you purchase one of their awesome pieces. Prices vary on products.
III. For the conscious fashionista || Raven + Lily 
Not only does Raven + Lily make beautiful bags, clothing, and accessories, but they are also passionate about giving back to others as well. With the purchase of one of these bags, you're helping to create fair trade jobs and fund micro-loan programs for artisan women all over the world. Give a gift that will help give back and make a difference. Prices range from $90-420.
IV. For the Art Lover || Art Enamel Pins 
If you're constantly exploring new places, it's hard to collect keepsakes from every place you go, especially if you're a lover of the arts. If you appreciate famous artists from Dali to Van Gogh and many others in between, start a collection of these awesome enamel pins inspired by Art History. From $10.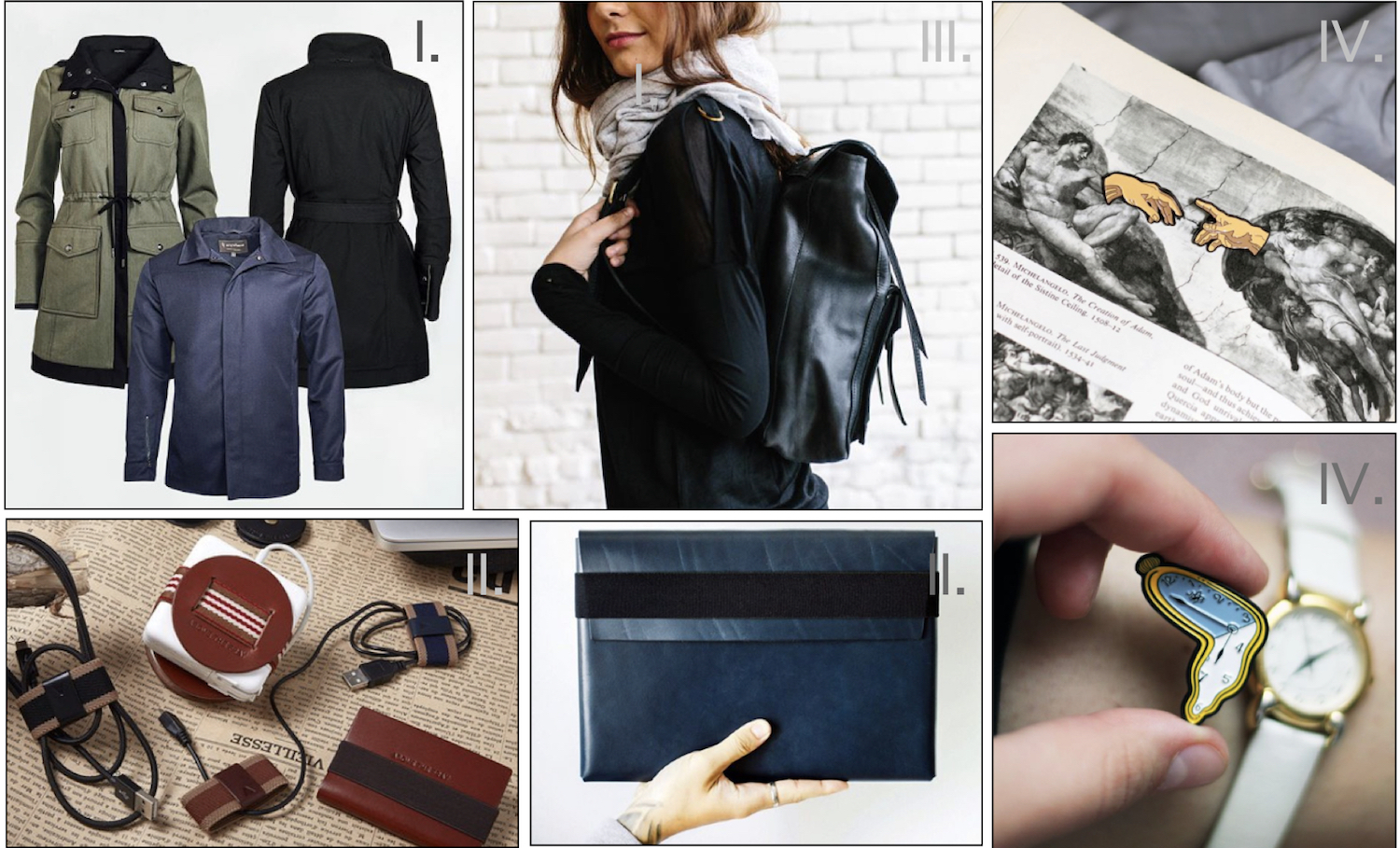 Skincare & Grooming
I. For the Guys || Damn Handsome Grooming Co.
This company isn't your average grooming company. The Damn Handsome Grooming Co. partners with craft breweries to re-purpose brewed ingredients into sustainable men's goods. Based in Michagan, Damn Handsome upcycles the ingredients to make soaps, beard care kits and oils, and candles. Kits are travel-compatible so you can always be well-groomed on the go. From $9-$45.
II. For the Girls || Tatcha Skincare
Japanese women are known for having flawless and seemingly ageless skin, and we think it may have something to do with their skincare regimens, especially if they're using quality products like Tatcha on the regular. Gift any one of these box sets to your female traveller friends and they're bound to thank you. Their packages are beautifully presented and the products inside definitely don't disappoint. From $47 an up for custom-made skincare sets.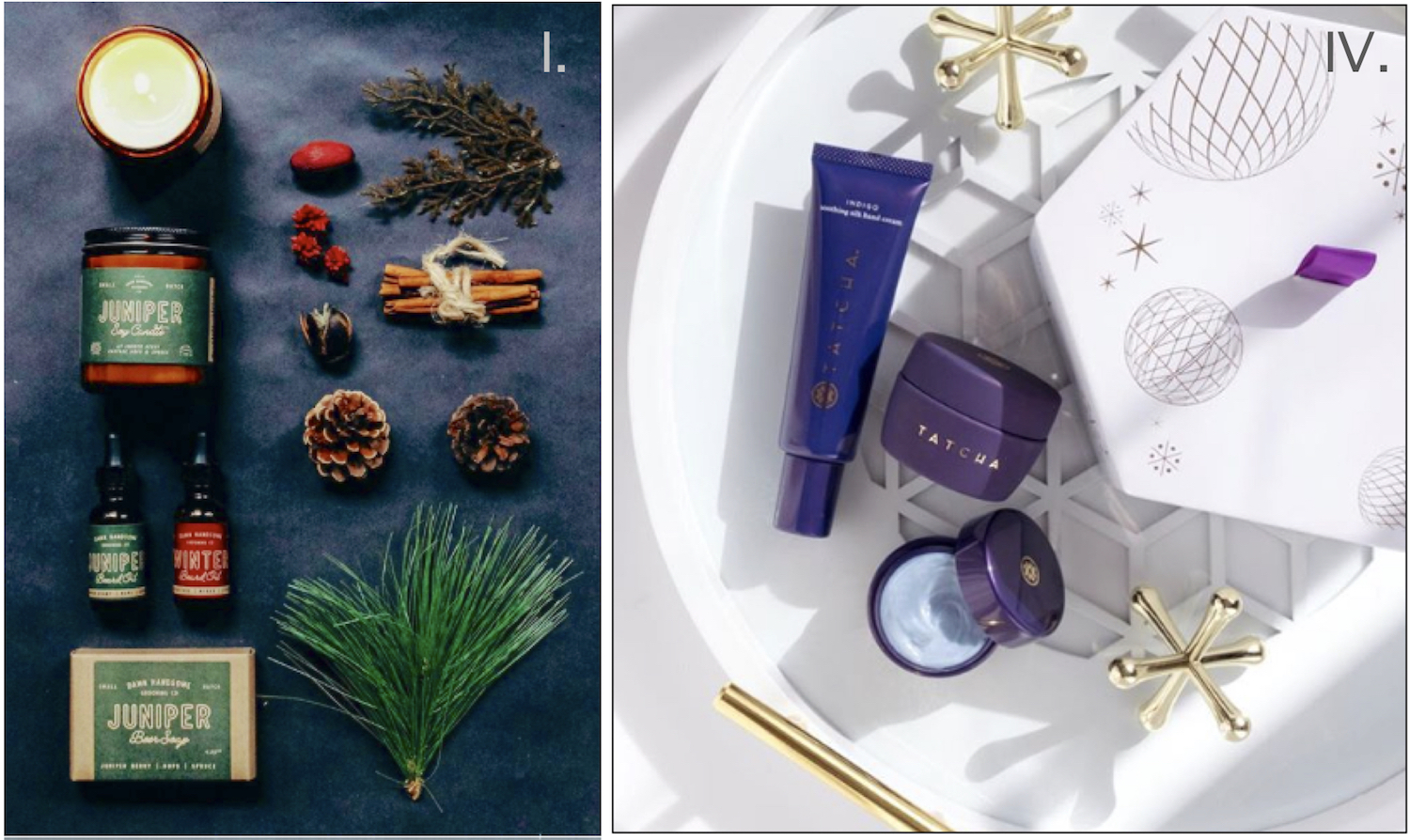 Organization & Ease of Travel
I. For the beach || The Beach People towel carrier
Hailing from New South Wales in Australia, The Beach people are the connoisseurs of luxe beachwear and accessories. Their all leather towel carrier is the perfect accessory when toting all your essentials to any sun-filled and sandy destination. Their circular towels and tote bags are also to die for. Pick one up today for only $39.
II. For the weekend away || Everlane Waterproof Weekender bag
Everlane is a soft goods company based in San Francisco, California specializing in quality, the use of ethical factories and radical transparency in their business practices, so the purchase of any of their products–including the Waterproof  Twill Weekender bag is a purchase you can feel good about. Prices start at $98.
III. For in-flight relaxation || Parachute Merino Travel Kit
Parachute is a luxury bedding and linens company that hosts a number of quality goods for the home and also for travel. Any traveller on a long haul flight (or any flight for that matter) knows how hard it can be to get comfortable and get some shut-eye in those cramped airplane seats, so Parachute developed the Merino travel kit which comes with a lush travel blanket and eye mask all wrapped up in a multi-functional carrying case, perfect to throw into any carry-on bag you chose. From $169.
IV. For carry-on only travel || Herschel Supply Co. luggage
Herschel is extremely well-known for their authentic heritage backpacks and accessories, but for this year's gift guide, we're including their awesome carry-on luggage series as the perfect gift to grab. We've been jetting all over the world this year and our Herschel luggage has been with us every step of the way. These are top notch for anyone in need of stylish luggage. From $200.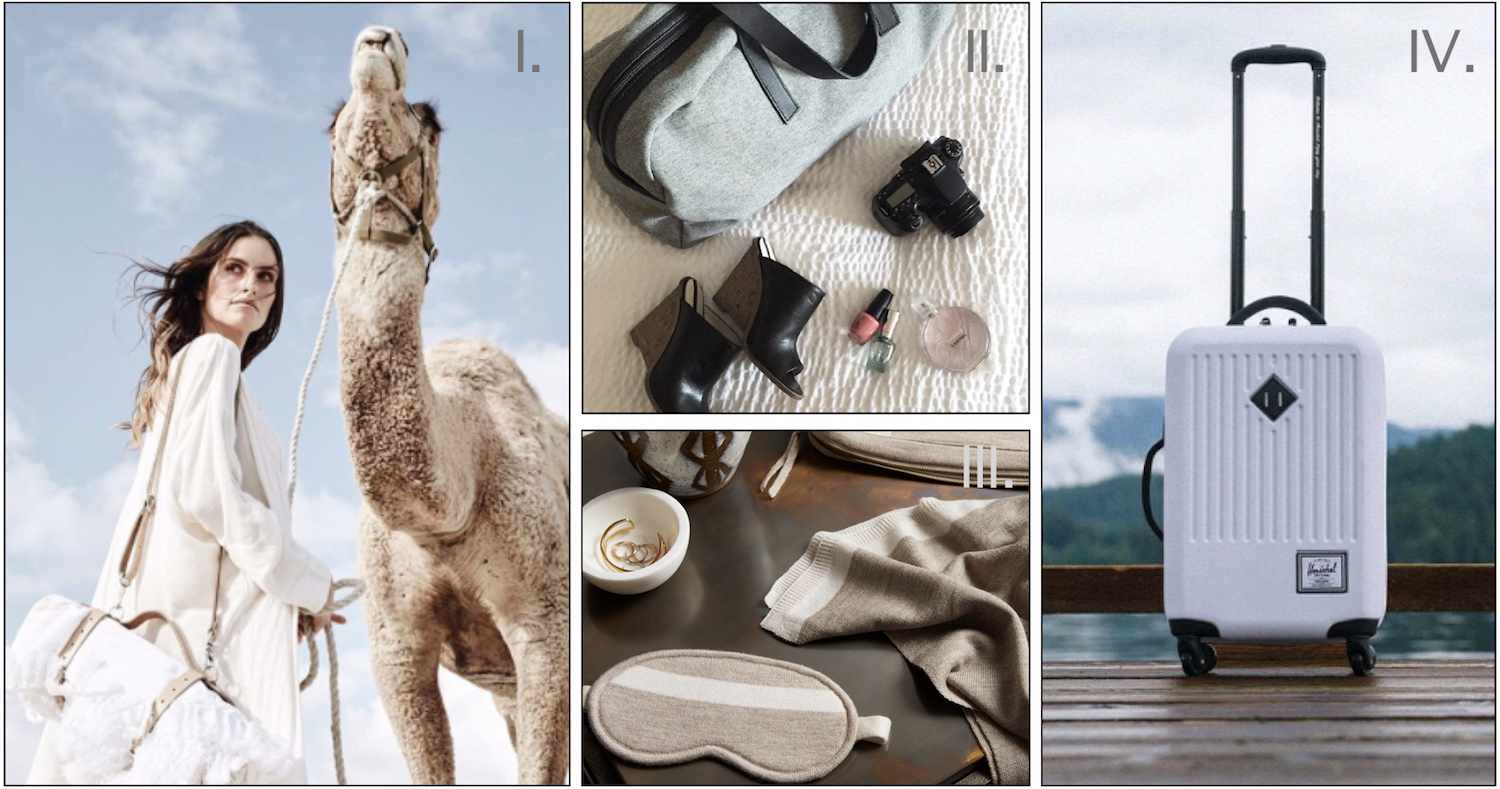 Anything on our list we missed? Leave us a comment and let us know what you would like to see!
Featured image: Photo by rawpixel.com on Unsplash