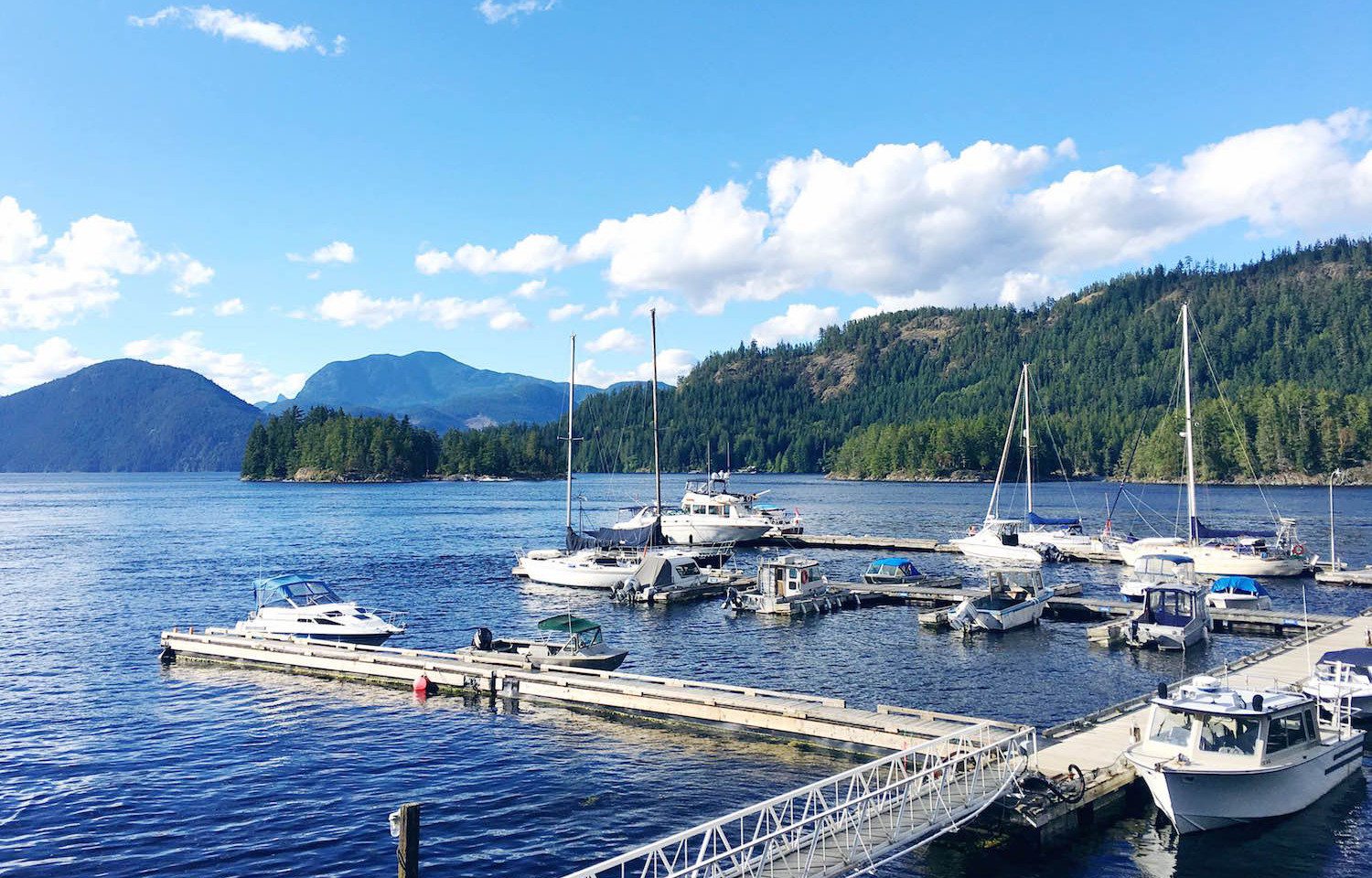 A Summer Road Trip To the Sunshine Coast of British Columbia
Posted on
24 August, 2016

Brought to you by Beth Richards Swimwear
From Langdale to Lund, the Sunshine Coast of British Columbia is comprised by 180km of pure pleasure. As the summer begins to unwind and the last rays of sun stay with us, there's still time to take one or two more trips up the Sunshine Coast. Earlier this summer, I made this trip with my husband to celebrate our anniversary. Our plan was to chill and find the perfect spots to relax and maybe include some outdoor activities. When we are on vacations, we like do as little as possible. Here's a little summary video of the adventure I made.
We started our adventure with 10:00am ferry from Horseshoe Bay to Langdale and drove to Gibsons to have lunch at Smitty's Oyster House, a place I had heard a lot about but hadn't had the fortune of going to. The oysters were super fresh, as expected, and I chose to accompany them with a house rosé which was also chilled to my taste and my husband had tasty caesar. Then we had the pan roasted sockeye on a bed of vermicelli and fresh salad and the fish & chips. That was a kick ass start to our trip.
We strolled around the cute little town of Gibsons and visited some of the boutiques on Gower Rd. I had heard there was good olive oil coming out of this area, so we went to the Sunshine Coast Olive Oil Co front store, a name very easy to remember, and tried some of the dozens of options and mixes they have. We ended up leaving with four different products, from Peach balsamic vinegar to Persian lime infused olive oil. I also grabbed a basket handmade in Kenya at Gaia's Fair Trade store.
We got in the car and drove all the way to Egmont where our hotel, Westcoast Wilderness Lodge, was located. We almost caught the Sechelt Farmers and Artisans market that happens every Sunday but we got there 15 minutes too late. The drive itself was smooth and peaceful. Shoutout to the provincial government that are keeping the roads so well maintained. The hotel is gorgeous, has a lot of outdoors areas and its Inlets Restaurant also has an impeccable menu that changes often to include seasonal ingredients, which keeps it fresh and delicious. Around this area, it is the best restaurant and practically your only option if you don't feel like eating burgers or fish & chips every day, or if you're done with making meals while camping.
The next day we went on a few adventures. We went for a hike at the Skoockumchuck National Park to see the famous whirlpool that is formed by the changes in the tide and the flow of the salt water. This area, already known by extreme kayakers and divers for the power of its rapids, attracts curious tourists and nature lovers to see firsthand the magnificent power of nature. The hike is very easy and pleasant, you can picnic there afterwards,– just be aware of your leftovers and disposables as sometimes there are bears around– and sit here to just observe. Nearby, you can find other hikes and lakes to swim in, so make sure you get a local map with all the spots marked for visitors.
One of my favorite activities was night kayaking, a tour that was offered by the hotel and we were lucky enough to be the only ones on it. Along with our guide, we went out around 10:30 pm to see the bioluminescence in the water. It wasn't quite like you might have seen in pictures that the entire water is glowing, this one shows up when an object touches the water and creates a kind of spark, so playing with the water with your hands or the paddle is the most fun.
On our last two days, we took another ferry and went up to Lund to cross the channel to Savary Island, which is a beautiful little island with beaches like Mexico. Ok, that's how they like to call it, but the water is bright blue and the sand is white. A bit colder than Mexico but a beautiful beach for vacationing nonetheless. We rented scooters and drove across the island, passed by deer that would disappear when we tried to get closer to snap photos, got chased by dogs that hated motorbikes and almost drove into trees because we couldn't steer well. No one got hurt and it was a lot of fun.
Back to Powell River to spend the night, we stayed at Beyond Bliss Spa & Suits, which was perfect for what we needed. There were plenty of restaurant options around and we ended up at Coastal Cookery, right next door to our hotel, which was really great. The next day we wanted to walk around town, but we didn't find much to do so we got in the car and drove back to the ferry to make our way home. Along the way, we stopped at a bonsai place, at an antique shop and a few boutiques in Sechelt before returning to Smitty's in Gibsons to have our last meal before the ferry.
Overall it was everything I was hoping for. Relaxing, adventurous, and nature filled. Aside from the waiting times before a ferry, I wouldn't change anything from this experience. I was happy I got to finally see this part of this region that I hadn't seen before and I understand now why the Sunshine Coast is a local favorite as a vacation option.