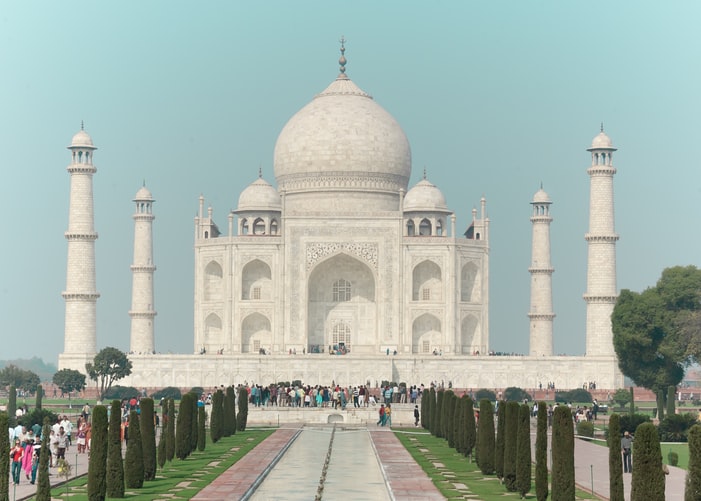 6 Top Tips For Your First Time Traveling to India
Posted on
13 August, 2019
With one of the world's greatest cultures, India continues to draw enormous numbers of adventurers each year. But – while it absolutely deserves its reputation as a life-changing destination, if you're planning your first trip, there are a few common-sense things to consider first.
When to go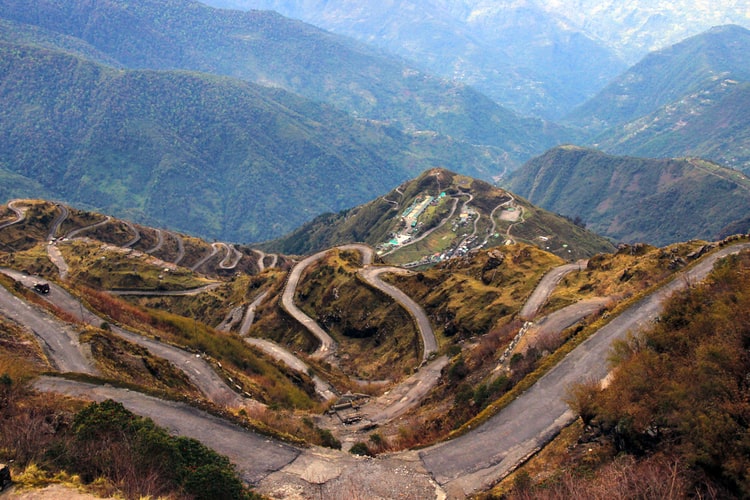 The first thing to consider when planning your visit is when in the year you'll be there.
Travelers often divide the Indian year into three – the High Season, the Low Season, and the Shoulder, in between. The High Season (Dec-Mar) offers the easiest climate for getting around, but is also busy and (relatively) expensive. The Low Season (Apr-Jun) will often be extremely hot and may present difficulties for those unused to such conditions. Meanwhile, the Shoulder (Jul-Nov) includes Monsoon Season.
Please note that the effects of the seasons also vary from region to region – from higher altitude areas to subtropical conditions elsewhere. Photo by Amit Jain on Unsplash 
See the regions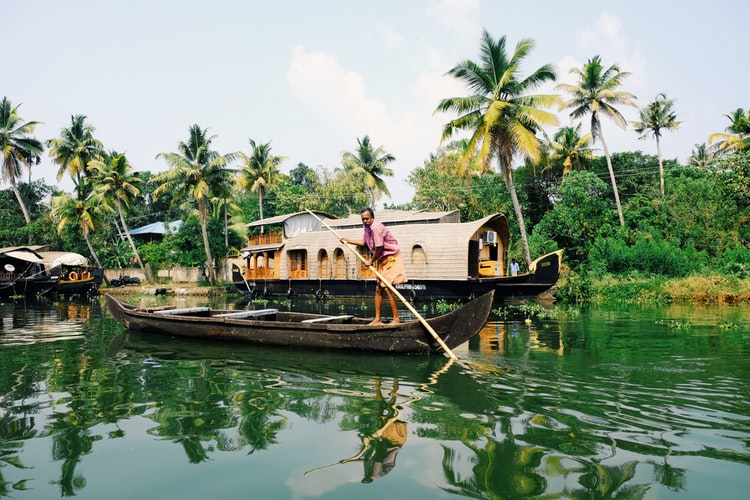 Next, it's a matter of deciding where in the country you want to see first. It's a classic (and not uncommon) mistake to think you can cover a large swathe of the country in one trip. In fact, India is such an enormous place that – unless you're staying for a seriously extended period – the best strategy is usually to pick a particular region and concentrate on exploring it thoroughly.
Very broadly, many travelers begin with one of the Golden Triangle (Delhi, Agra, and Jaipur), the spiritual heartlands around Bodhgaya and Varanasi, or the cosmopolitan South of Mumbai and Goa. Photo by Kyran Low on Unsplash.
What to pack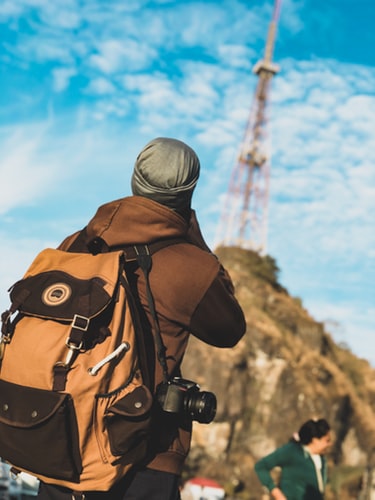 Whatever time of year you go, sunscreen will be essential. Mosquito repellent is also a very sensible precaution. And with both, it's worth taking more than you think you'll need, unless you know you'll be heading somewhere you can restock while there.
In terms of comfort, ear-plugs are recommended for crowded transport or congested stops – especially if you're trying to sleep. And, to keep your valuables safe, it's worth investing in a decent padlock.
You're likely to be doing a lot of walking, so make sure you have comfortable – and durable – footwear. Despite the typical heat, if you're heading up toward the Himalayas, you will additionally require suitable clothing for wintry conditions. Photo by Bhupendra Singh on Unsplash.
Getting around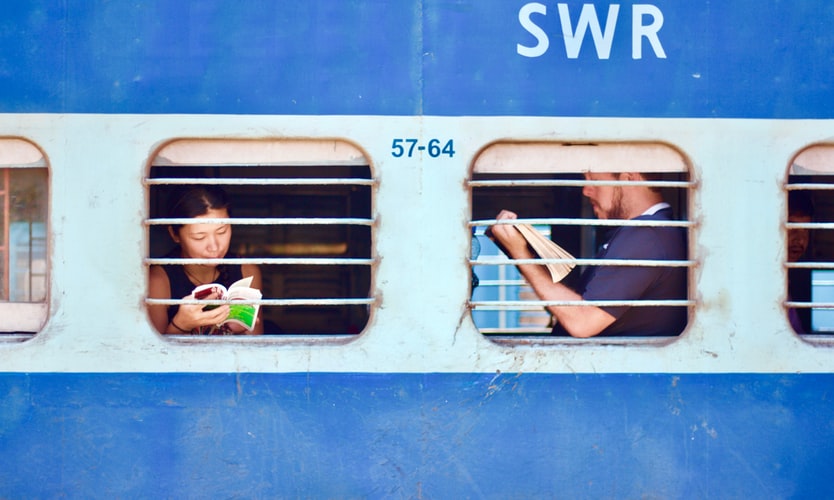 There are more transport options than ever before in modern India, though the most popular are still trains (especially for longer journeys) and buses (for local or regional trips).
The rail network is one of the busiest in the world – and travelers are served by over 7000 stations, nation-wide. Nowadays, timetables are accessible online and tourists should remember larger cities will often have specific terminals where foreigners can be attended to. Trains will offer different class tickets, and the higher-priced may well include a sleeping berth for the price.
Buses, meanwhile, are the cheapest form of travel, and most areas offer very frequent services. Indeed, they may be the only option in some of the more mountainous areas. Night buses are not recommended – accidents are sadly not uncommon. Photo by Pratiksha Mohanty on Unsplash.
Staying healthy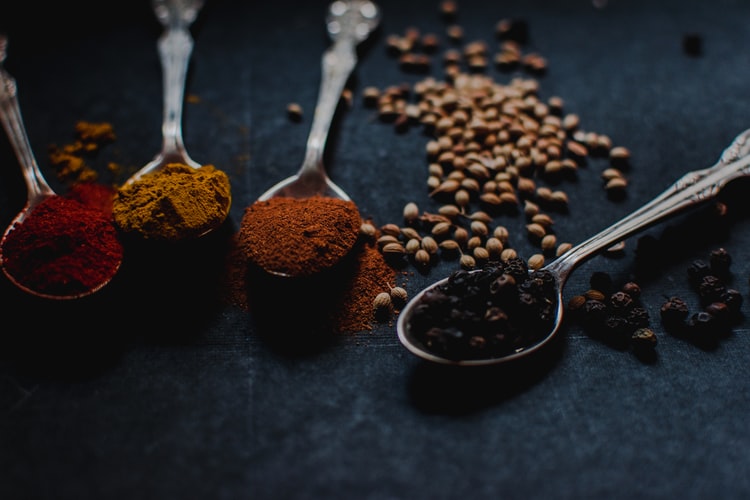 Although India is rapidly modernizing across its society, its sheer size means the standards of hygiene are not yet uniformly at the level many smaller, wealthier countries take for granted.
As such, visitors must be aware that it's their responsibility to prepare before traveling and be careful once in the country. This means getting your vaccinations at least a few weeks in advance of setting off (giving them time to work). If you have pre-existing conditions, take a doctor's letter detailing these plus the appropriate medications – even better is a bracelet with the basic details. It's also recommended you take a personalized medical kit.
Bottled water is widely available and should be prioritized. Be especially wary of malaria in rural areas. Many travelers recommend going vegetarian for the duration of your visit since this will minimize risk (vegetarians will also find more options in India than anywhere else on the planet). Photo by Rathish Gandhi on Unsplash.
How to act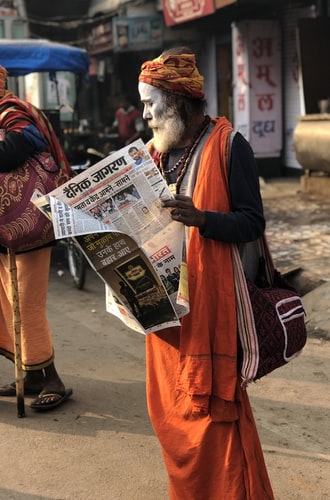 Although it's largely a relaxed country, there are a few simple tips to remember if you want to fit in.
Make sure you have appropriate clothes for visiting sacred places. Some parts of India can be conservative and so covering up – with lightweight material – is advised. Likewise, you'll be expected to take off your shoes before entering people's homes. And it's considered polite to shake hands with your right hand – the left is seen as unsanitary due to standard toilet practices.
Lastly, overt public displays of affection are not encouraged for couples, whatever your orientation. Photo by Pop & Zebra on Unsplash.