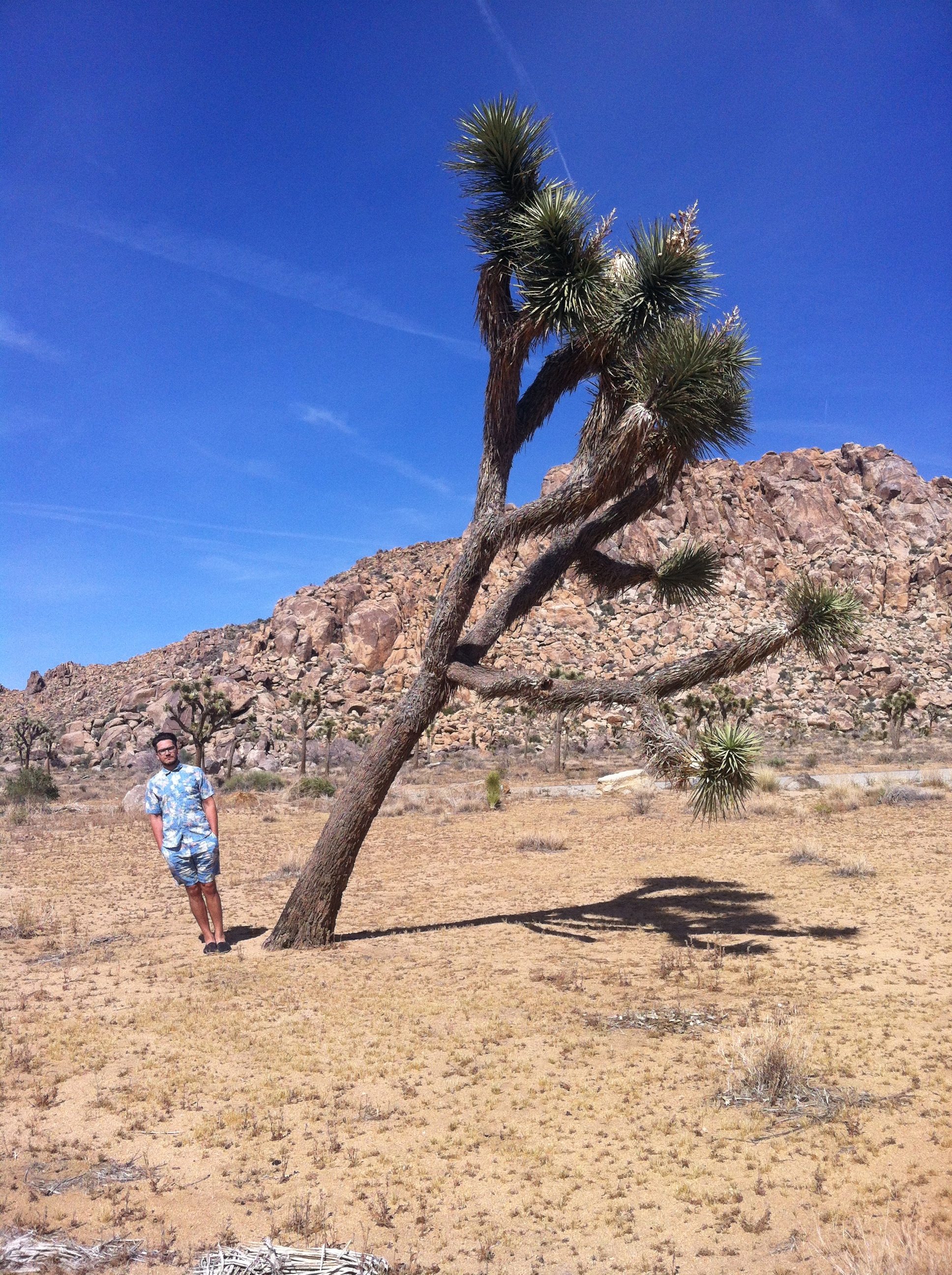 Life As A Digital Nomad with The Co-Founder of The Lab Magazine
Posted on
13 November, 2014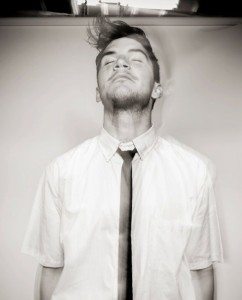 Jeremy Power Regimbal was born on a co-op farm (nice word for commune) of Canada to a very open minded "hippy" family who was constantly on the road exploring new areas of North America in a school bus named "Skipper" which was converted to a motor home. His unique upbringing has built his foundation of being at peace on the road and exploring the new.
Like many visual artists of our generation, Jeremy has his hands in as many creative endeavors as possible, which has organically allowed him to satisfy this thirst for travel around the world. Jeremy is a creative director as well as a film, commercial and music video director, magazine publisher, editor in chief, and the co-founder of The Lab Media Group.
Whether it is Los Angeles, New York, Mexico City, Copenhagen, London or Amsterdam he has came along ways from his hometown — Livelong, Saskatchewan — and we sat down with him to discuss his journey.
You are the co-founder and editor-in-chief of a popular international art and culture magazine — The Lab Magazine. Tell me a little bit about it?

This is true, The Lab Magazine is something we're very proud of. It's an interview based publication where we feature people we love, believe or feel are doing something to artistically change the world. We let the artists do the talking and than we capture exclusive photos and videos of them.
But the magazine is just one part of my company and passion — we have expanded to The Lab Media Group, The Lab Films (feature film & tv production), The Lab TV (online video portal) and most recently Co.Lab which is our white label creative collective, similar to a creative agency but we don't like that word and we handle campaigns and advertising for brands through Co.Lab.
Your many creative projects have taken you around the world working as a digital nomad.
What has been your most memorable project destination and why?
To be honest its never about the destination for me, I am completely obsessed and at my peace with the journey. I am in my happy place, like Peter Pan, when I am on the road, then you add in being blessed to have a chance to travel while creating magic and I have a school girl grin plastered on. If I had to pick a favorite place in the last couple years of traveling for work I would say Copenhagen wins. I was lucky enough to spend a month there this summer creative directing and producing a campaign. I fell in love. I don't know if it was because we had just come from Berlin which was such a different cultural experience or the fact that it was the best month of the year for weather, but everyone was just so f'n great. I loved the people, I loved the culture and the city itself was pure magic. The government completely supports its people and pushes you to be the best version of yourself even if your striving to be an artist, which is typically not a sought-after career on a governmental scale. This level of authoritative support brings out this amazing energy, not to mention everyone is so disgustingly good looking and healthy which naturally increased the appeal of working and living in Copenhagen.
Do you have any tips for all of the digital nomads out there?
First off, whats this 'digital nomad' term? Some new version of a gypsy? Haha… hmmm, survival tips . . . Well I guess one thing I've learned is if you're working with a group of people abroad and travelling for a long period of time, don't all stay in one big house or you'll kill each other! But in general it's all about remaining open and embracing what each culture and city brings to you. If you try to over plan it or prearrange it too much you'll get destroyed and not open yourself up to an organic experience within every new place you arrive too.
What are the top items a digital nomad must pack for travelling and working abroad?
A good attitude, clean socks and underwear, and your camera.
You spent this past summer of 2014 as a digital nomad in Europe working with Generator Hostel on a collaborative art exhibition in Berlin and Copenhagen. Are there any differences in the art community in Europe compared to North America? 
OH MAN! No comparison. My favorite part of Europe is the lack of competitiveness and the non-existence of  "celebrity culture". The artist communities don't push people up on pedestals as much as Los Angeles; you're not bombarded by celebrity nonsense such as, "look at what brangelina are doing …" We were interviewing artists all over Europe for our art exhibition and the artists who are living and working in Berlin voiced that the biggest difference for them was that they felt supported, free to be who they were, they didn't have to try fit in a box or change their art so it was commercially viable, and that was so refreshing to hear. North America can be too much sometimes, the way we overwork ourselves and think that greatness only comes with high stress and pressure.
Do you have a favourite country in Europe to be a digital nomad? Is it Amsterdam . . . 
Haha! My secret is gone. YES. I do love Amsterdam for many reasons. I spent a couple weeks by myself there and rented an airbnb to stay in and worked from my temporary 'home' — I felt so at peace there. I love dutch people, just an all around beautiful tribe. There are these radiant women and men with their 3 kids, all on one bike cruising together as a family, you don't see that in America. I also love and admire the buildings and architecture, I could walk the canals with headphones on all day and all night. I get so inspired visually there and I love that feeling.
Did you discover any European power snacks to help you through long working days?
CLUB MATE in Germany can be your friend and worst enemy, I love that sh*t. It is a natural energy drink with similar effects to Red Bull but doesn't make you feel like suck a cracker. They serve it in bars too where they give you the bottle and you drink as much as you can, set it back down and then they top it back up with Vodka. DANGER BAY.
You drive down the California coast often to gain new perspective. What are your favourite stops along the coast? 
I've done the drive down the coast so many times, it is my favourite drive ever, besides cruising down the Auto Bahn in Germany, which is solely for fulfilling my need for speed. My top stops along the way are: Portland, Cannon Beach, Big Sur & area, Redwood Forest and there is this magical spot called Vichy Hot Springs I came across serendipitously late at night while driving through a small town en route to California. I spent the day and night laying in all-natural soda springs, played basketball in house robes while drinking champagne. Bam! That's my idea of a good time.
You are apart of the creative class and have to constantly stay inspired for you work. Do your travels help you gain new perspective? 
It's not something I ever think about to be honest, I think being on the road all time fuels my inspiration. I also love LOVE to go to films as they are my true passion and music also inspires me. But I also find that when visiting my family and having down time is when some of the best juices flow to the brain. I think its important to just always enjoy the process or else it's just a job and I don't ever want to feel like I have a job.
You spend a lot of time in sunny Los Angeles. Where are your top places to go unwind?
LA is a funny place, people always say, "holy sh** you must party like crazy in Hollywood?" Ironically, there isn't anything I could think of that I would do less of every time I visit Los Angeles. It is a relaxing place for me. But the key to survival during my short stints visiting friends are doing day trips and travelling out of the city. The areas surrounding Los Angeles are some of the best places to visit and spend a day relaxing, exploring and taking in the natural beauty of California. My favourite spots to go are: Joshua Tree, Point Dune Beach in Malibu and Palm Desert.