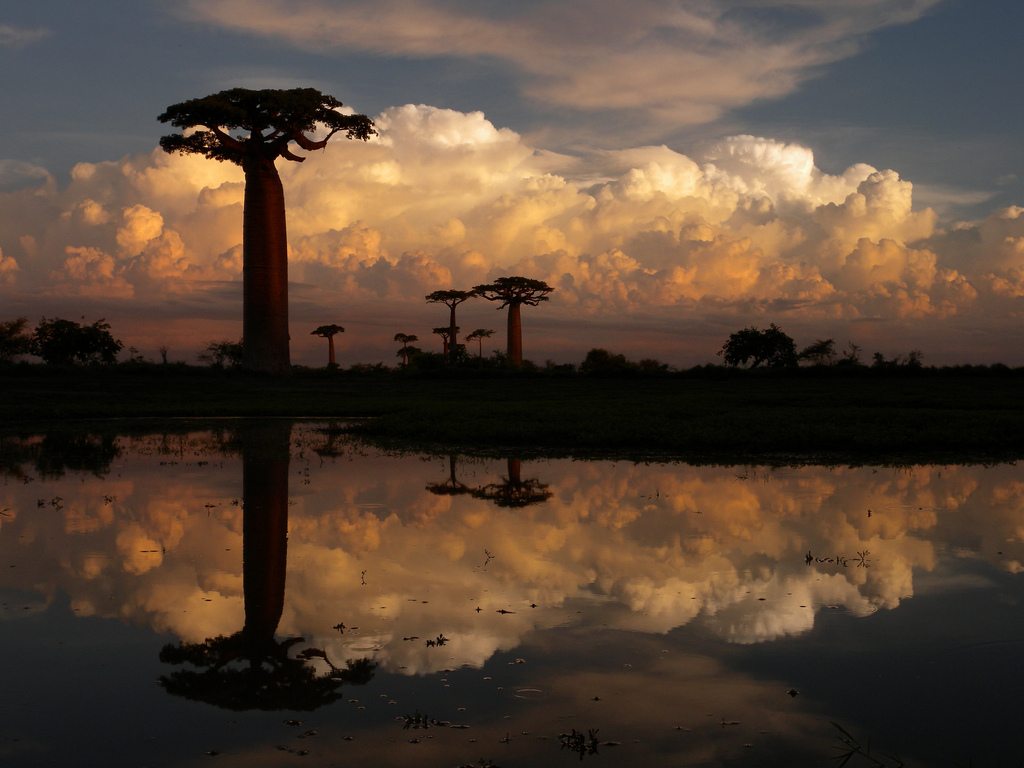 Editor's Letter: The Real Size of Africa, in September
Posted on
1 September, 2014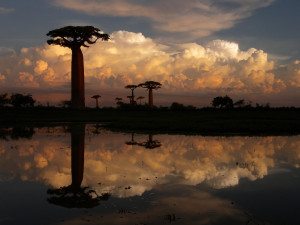 Hi, my friends!
I'm very pleased to welcome you to this month's special focus: Africa. Of course, Africa is so big that it would be silly to pretend to cover stories from every corner, but we're bringing special attention to East Africa and countries like Kenya, Tanzania, Madagascar and Ethiopia (on which we're releasing a special feature later this month that we know you will love!). This month's issue also comes with incredible stories from around the world from our contributors, special interviews and city guides from cities like Cape Town and Nairobi, and beautiful photography of wild animals and landscapes to transport you far away on your 5 Minute Vacation. The picture on the right is an example of the beauty you are set to see if you stay tuned. (These are baobab trees in Moronovor, Madagasgar, taken by Frank Vassen).
In regards to "The Real Size of Africa:" when a sphere in represented in a flat plane it will inevitably have some distortions. When we see Earth's map projection, there's some distortion to be considered involving the real shape or position of the continents or the actual size of them. You can read more of this on Wikipedia, but this leads me to my point: Africa is a continent that can fit 10+ countries including giants like China, USA and India together. Crazy, right? See the image below created by Kai Krause to fight against what he calls "immappancy". He scaled up a normal map without losing Africa's shape as we know it, to give a more accurate perspective on its actual size.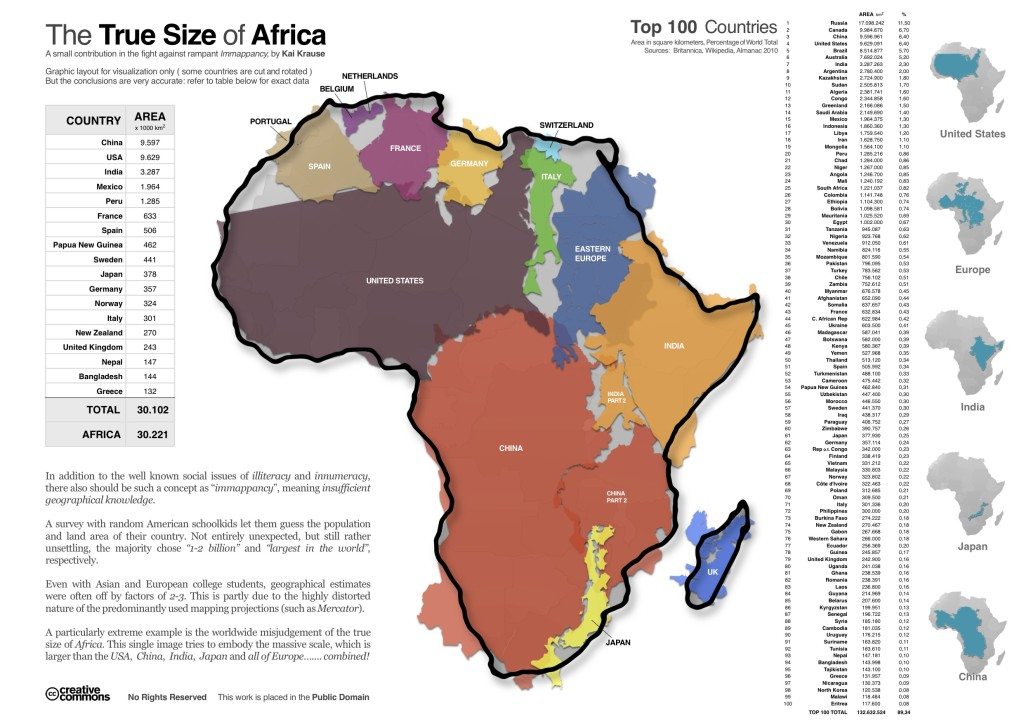 Now that you can actually understand the size of it, here are 11 interesting facts about Africa that perhaps you didn't know before:
Well over one thousand languages are spoken by the people of Africa. Some estimates put this number closer to two thousand.
As of 2009, the population of Africa is approximately 14.72% of the world's population.
All of Africa was colonized by foreign powers except for Ethiopia and Liberia.
The longest river in the world, the Nile, is located in Africa (4,132 miles).
Africa straddles the equator and is the only continent to extend from the northern temperate zone to the southern temperate zone.
Africa is the second driest continent of the world (after Australia).
The current population of Africa is nearly 1 billion people and over 50% of it is under the age of 25.
Nigeria is the most populous country in Africa, with an estimated population of 125–145 million people. Egypt is the second most populous country with over 76 million people.
The largest country in Africa is Algeria with a total area of 967,490 square miles (2.5 million square kilometers), and the smallest country is the island nation of the Seychelles with a total area of just 175 square miles (453 square kilometers).
Egypt is the most popular tourist destination in Africa, attracting around 10 million visitors per year.
Ancient Greeks and Romans originally used the term "Africa" to apply only to the northern region of the continent. In Latin, the word Africa means "sunny," and the word Aphrike in Greek means "without cold."
As always, let us know if you'd like to be a contributor for Hayo Magazine or if you have cool ideas to share with us. Don't forget to like us on Facebook or follow us on Twitter or Instagram. Oh, and this is one of our information sources.
xo, Joanna
(Ps: September is also special because it's my birthday month! – whaaaa!) 😉