Travelling Bohemian Style by Wild and Heart
Posted on
5 November, 2014
'The wild will always wander, and the heart will always win,' is the spirit and outlook on life that embodies Wild and Heart, a dreamy gypsy bohemian fashion and lifestyle boutique tucked away in picturesque Squamish, B.C. The talented, stylish creators behind Wild and Heart — Sarah Johnson and Diane Rudge — curatted a one-of-a-kind collection of 'a little gypsy, a little urban and a little vintage' by International and Canadian brands. We had the pleasure to interview the utterly lovely entrepeneurs on what travels inspires and influences their brand, what it takes to be a bohemian gypsy traveler and their top style picks to complete a wanderlust lifestyle.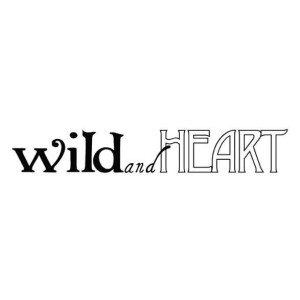 What is the meaning behind the name Wild and Heart?
The name is inspired by two words that describe Canada to us — 'wild' and 'heart'. Our name than inspired our quote, 'the wild will always wander, and the heart will always win.'
What travels have inspired your style for Wild and Heart?
Wild and Heart was founded while we were traveling through El Salvador. Specifically, while we were staying at the EldoradoSurf House lying in hammocks. We bonded over our love for fashion and having similar style influences and a passion for many international labels, which we could only find online and therefore wanted to bring to Canada, and so we did. We became best friends and creative soul mates on this trip, surfing, laughing, and day-dreaming in our hammocks. About a year after this trip we launched our first store online together (www.wildandheart.com) and then opened up our first location in beautiful Squamish BC. We have been the first retailer in Canada to work with some amazing international labels such as Stone Cold Fox, Spell and the Gypsy Collective and Knot Sisters to name a few. We took a risk and now these brands are very popular in Canada as they are internationally, and we've carved out an amazing following for bringing in these one-of-a-kind brands.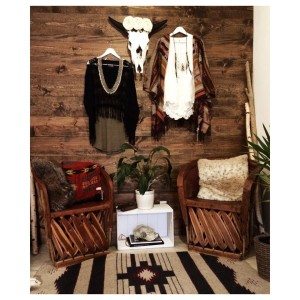 What styles have influenced Wild and Heart?
Our style is influenced by the Australian fashion scene with juxtapositions of clean lines and unique bohemian flair. We love both types of design and depending on your mood, playing with both of these contrasting styles can keep getting dressed everyday new and exciting!
What are your 'must-have' travel pieces for the bohemian gypsy traveler?
Our top must-haves are a good backpack,  a versatile onesie, a kimono or poncho to wear over dresses, swimwear or for warmth, comfy and stylish shoes, a good moisturizer for your skin, some cute sunnies, and a pair of cut-off denim shorts or boyfriend jeans!
Where is your favorite bohemian travel destination?
Any beach with sun, surf, acai bowls and fresh juice!
What are 3 must-have items for your travels?
A bathing suit, denim cut-offs, and sunglasses!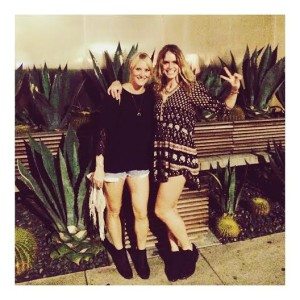 What is the wanderlust gypsy style of traveling? By itinerary or go with the flow!
We are total go with the flow travelers, we've had amazing experiences through Air BnB, mutual friends, or total strangers you meet at the bar… but always trust your gut too!
You travel often to source out the pieces for Wild and Heart. Do you have any travel rituals that makes your globe-trotting easier?
Sarah – I need a hair dryer unless in the tropics, and I always pack lots of vitamins to keep my energy up!
Diane – I just need my passport and a good moisturizer, my favourite is avocado oil!
>> Photos by Jessika Hunter <<
Wild and Heart's Top Travel Picks for the Bohemian Gypsy Traveler!
Wild and Hearts Bohemian Style Travel Picks
By Candice Violet Savage
A Day Pack

By Candice Violet Savage

Every Gypsy needs a place to hold the treasures they pick up on their travels. This Pine Supply Lucu Backpack is light enough to carry around but sturdy being made from a cotton poly-fabric. 

Kimonos

By Candice Violet Savage

We're loving this hand-crocheted tassel kimono by SPELL & The Gypsy Collective. Pair it with skinny jeans, vintage denim cut-offs or throw it over a little black slip dress to add a bohemian touch. 

Tropical Printed Bikinis

By Candice Violet Savage

No bohemian gypsy is complete without a tropical printed bikini to spend days taking in the sunshine at exotic beaches. We love this Beach Riot Coral Gables bikini. 

Beachy Intimates

By Candice Violet Savage

We love the free-spirited and feminine collection of intimates by SPELL & The Gypsy Collective. 

Harlow Candles

By Candice Violet Savage

The Harlow Candles are a new staple for the travel wanderer who wants to bring a piece of comfort with them everywhere they go. Each Candle is hand poured and made from NON GMO soy wax. 

Sunglasses

By Candice Violet Savage

We love these Wonderland Sunnies that looks good on and off the beach. 

Boyfriend Denim

By Candice Violet Savage

Our favourite One Teapsoon boyfriend baggies are back in town. Complete the look with your favourite plaids and cozy knits. 

Flowy Playsuits

By Candice Violet Savage

Style this free flowing Spell Bohemian Royal Playdress with some chunky boots and a cute floppy hat. Complete your look with a free spirited attitude and your are ready to go!

Poncho

By Candice Violet Savage

Stay wrapped in love, warmth and fringe with this Thunderbird Poncho whether you're snuggled up on the couch at home, exploring a new city or dancing under the moonlight. 

Ankle Booties

By Candice Violet Savage

Free People Tortuga Ankle Booties! 
>> Stay up-to-date on Wild and Hearts latest bohemian picks and gypsy culture, here . . . <<
Website: http://www.wildandheart.com
Facebook: @WildandHeart
Instagram: @wildandheart
Twitter: @wildandheart
Pinterest: wildandheart