The Impressive Snow Art Work of Simon Beck
Previously a champion in the Orienteering and creator of some of its maps, Simon Beck used this experience to create his next big thing: Snow Art. He travels around the world creating beautiful patterns in some of the most beautiful mountains and these can only be appreciated from mountain tops or helicopters. He usually works alone and he only uses a pace counting, a compass and a pair of snowshoes.
It takes him around 3 to 4 hours to work on a space the size of a soccer field, but he has also produced pieces that took between 10 to 12 hours. Simon, originally from Britain, recently launched his book featuring images of all +190 drawings he has done mostly in the alpine countries and other countries like North America, Canada, and Japan.
Here are some of his photos and thoughts about his work.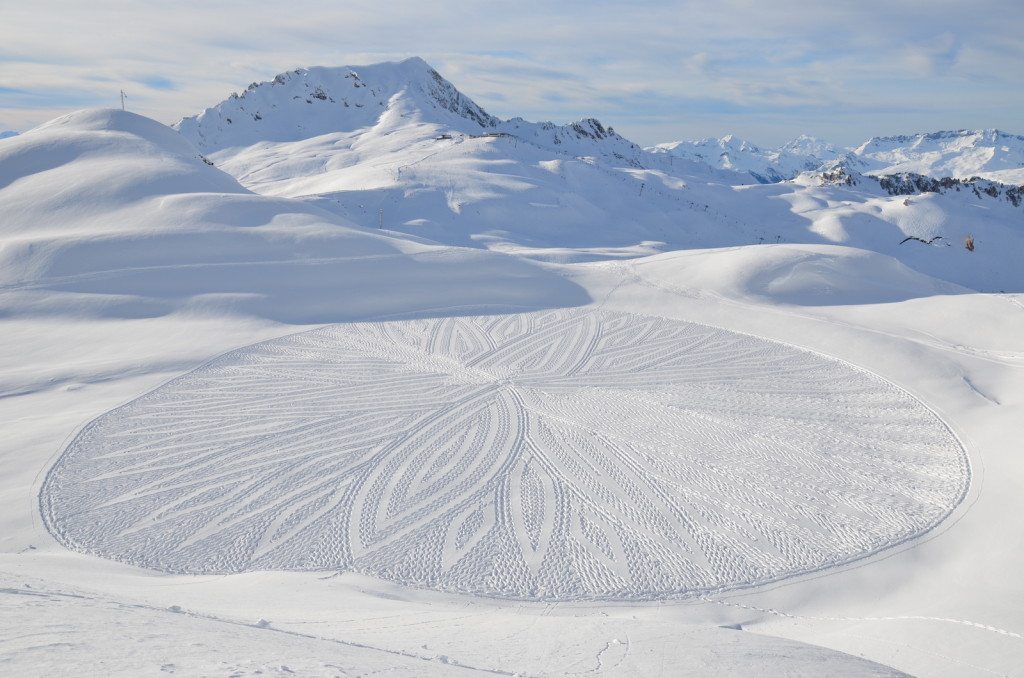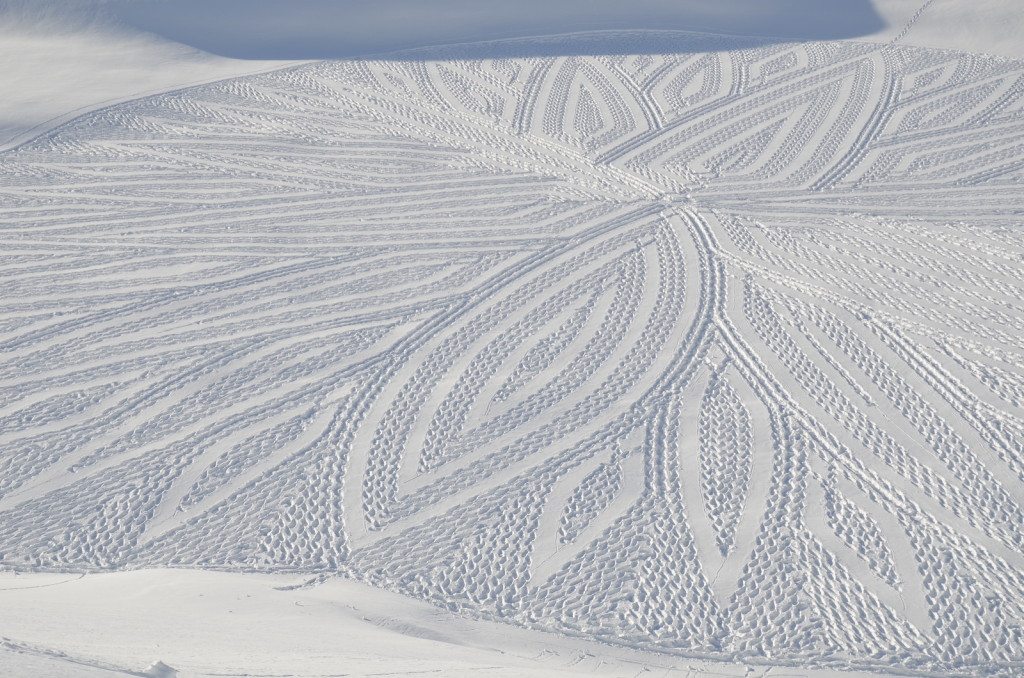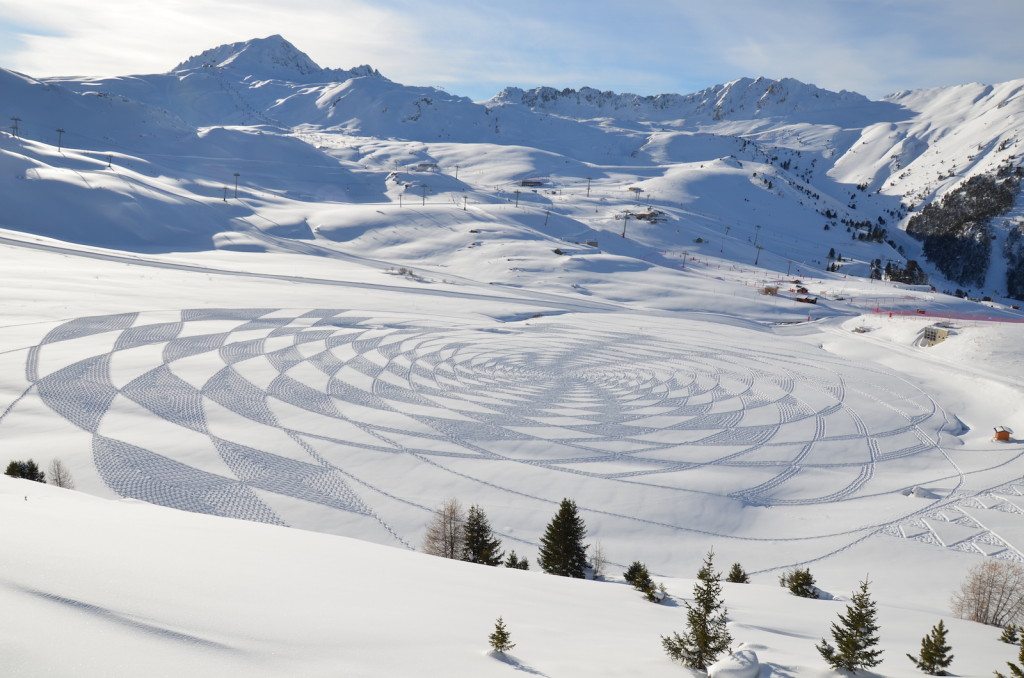 "The piece I did for Les Arcs reservoir a few years ago I would say it's the best one I've done so far. It was a large space and I created these massive circles. When I finished I was very satisfied with it."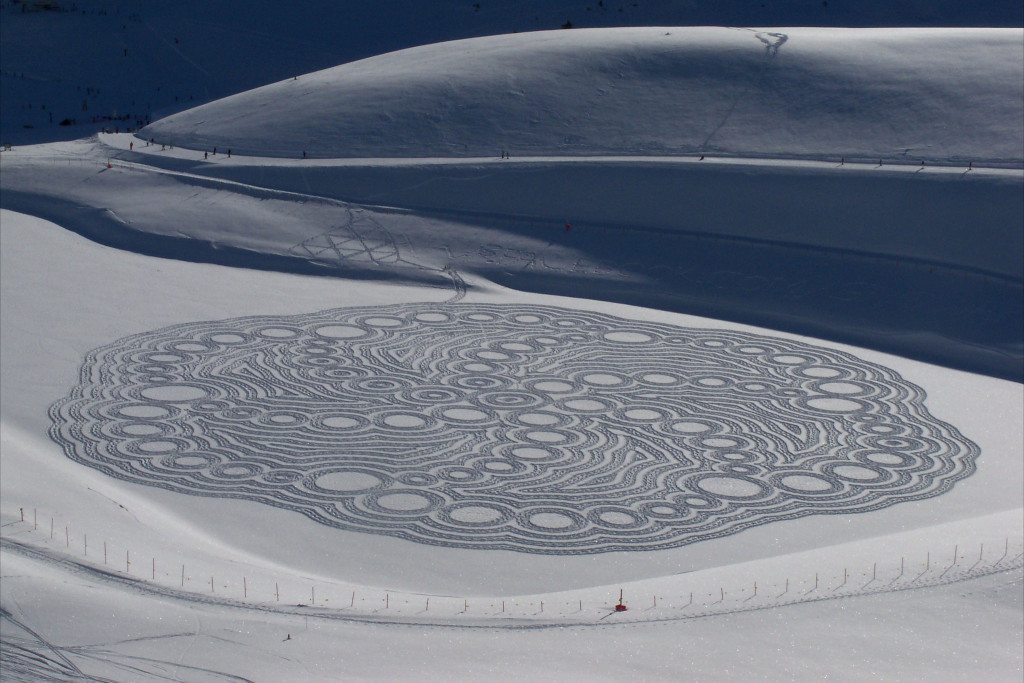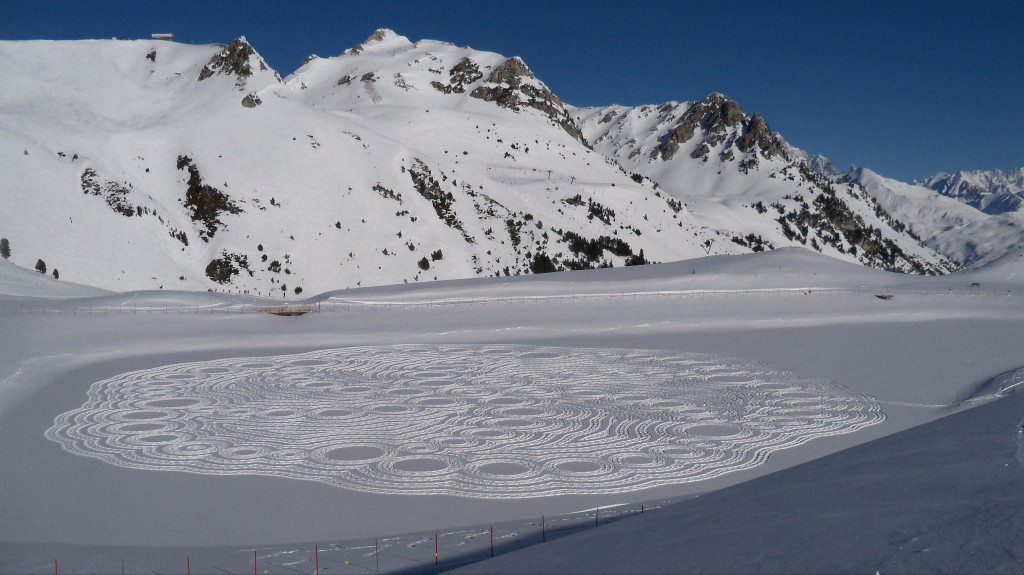 "It's all about accuracy and mathematics, very much like creating orienteering maps, where you wonder around in the woods to find a new feature that it's not already marked in the map."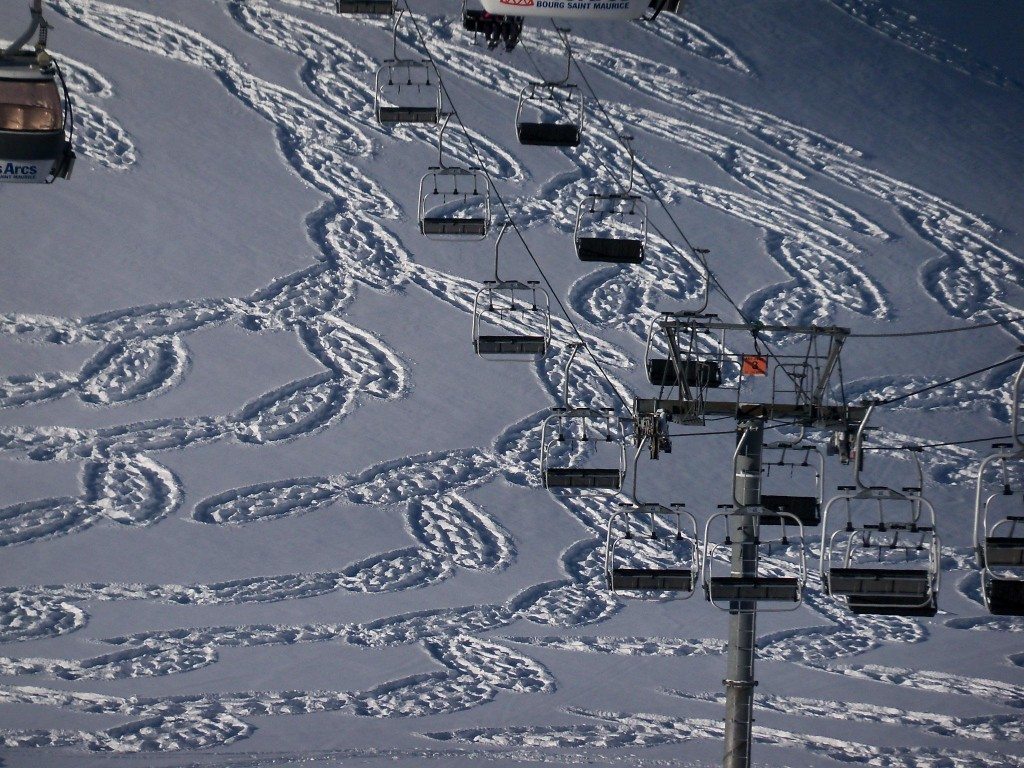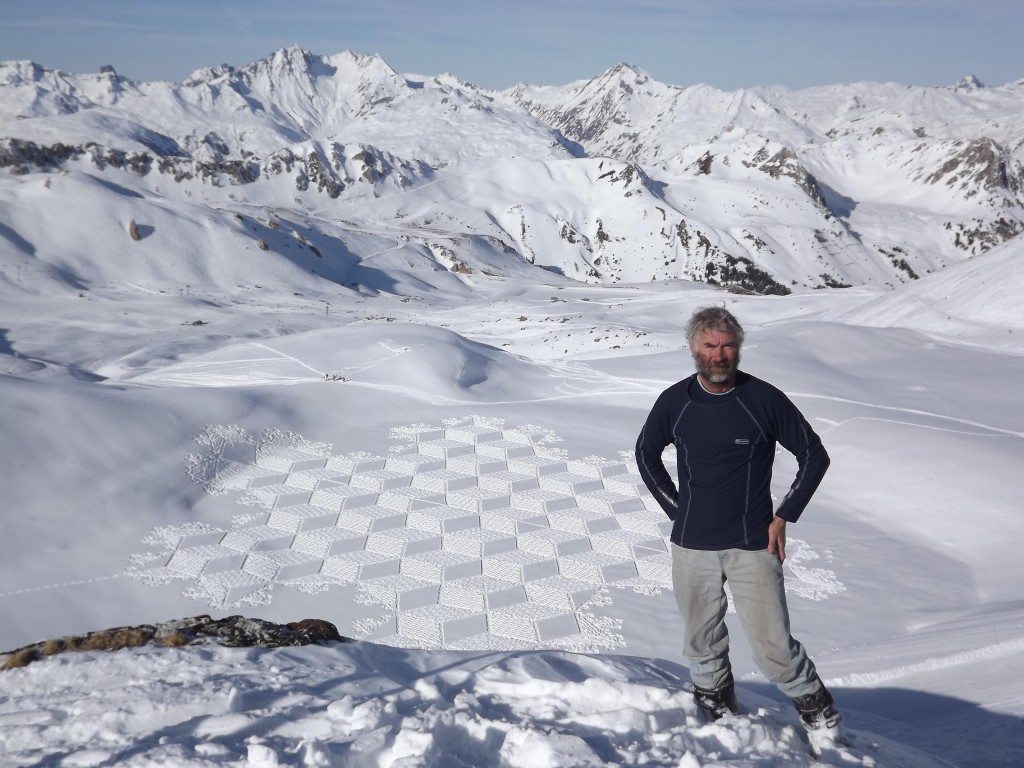 "I choose the geometrical drawings according to the space I have available to work on."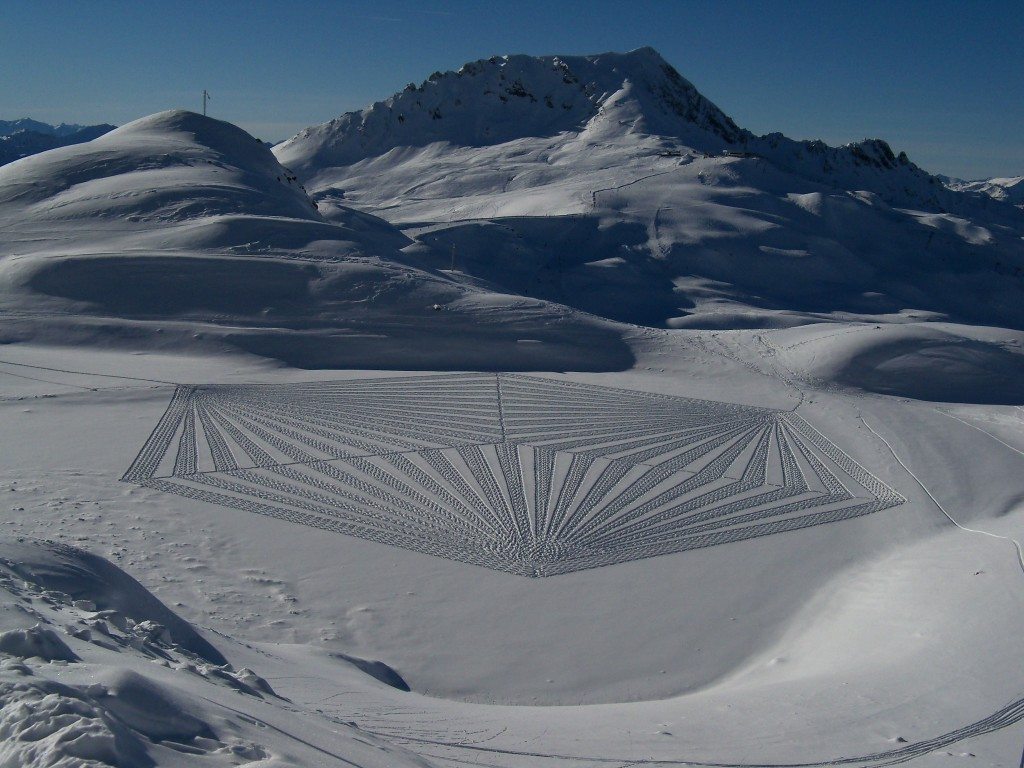 "Snow is beautiful and I want to show it through beautiful drawings so I can help raise awareness about saving the ice."