Modern Rituals and Ancient Practices, the Creation of a Global Brand
Posted on
19 November, 2014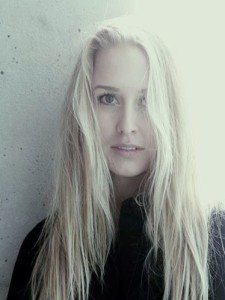 After studying global health and preventive medicine and volunteering for a charity for 6 years in Vancouver, Sara Panton discovered a passion for the practices and rituals of cultures around the world. Fascinated by the idea of combining modern rituals and ancient practices, and the objective of creating a new standard in social enterprise, Sara left medical school to start Vitruvi, a recently launched design studio that creates luxury aromatherapy products for everyday, using inspiration from ancient botanical practices from around the world.
With this company, Sara hopes to use the art of fragrance making to share stories and lessons from cultures around the world. A portion of sales is donated to programs which support sustainable essential oil farming and community health programs within countries that Vitruvi sources essential oils.
Here's a little of Sara's story, the path that took her to create Vitruvi and how she uses travel as an essential part of her work.
What role does travel have in your life?
Travel is really my whole life and as we source new products I hope more frequent international travel becomes more apart of my life. My schedule is plotted by my next trip – I work better when traveling than I do if I am grounded in Vancouver or New York. New cities and people are where I get my energy and inspiration from, I think most clearly when I'm living out of my suitcase.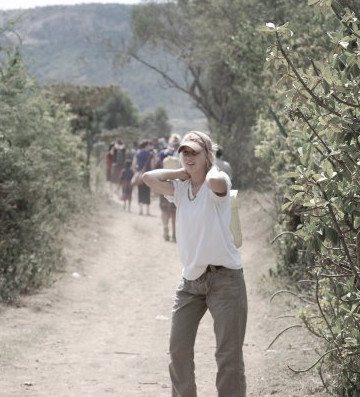 What are you passionate about?
I am passionate about creating beautiful and purposeful products that tell stories from cultures around the world. Products that employ female entrepreneurs and give back to communities abroad. I get my energy and motivation from working towards goals that are both business and impact related. Our company's growth trajectory is plotted with financial, business development, and global impact goals -All are equally important to me in measuring our success.
Since travel is an importan part of your life, what do you like the most about it?
How it really reminds you of the minimal you need to live and that beyond those things (ie. the dozens of perfect black shirts and skirts I could live in for weeks) that life is really just about people and experiences.
Why did you create Vitruvi?
I created Vitruvi because after studying global health and preventative medicine I was inspired by the beautiful rituals and practices from cultures around the world. I wanted to create a line of products that would combine tradition with innovation, to use modern knowledge about the science of scent and botanicals with traditional ingredients and formulations of plants and products used around the world. I think there is so much we can learn about the rituals and wellness practices from cultures near and far and I wanted to create a beautiful product line and online editorial to facilitate that dialogue.
How do you source your oils?
We source our oils from over 17 different countries, my brother and cofounder Sean manages all of our operations and deals with all the international sourcing. It was important for us to source grade A oils sustainably from their traditional origins. As our product line expands, moving forward we will be sourcing more oils from women's cooperatives and other beauty and wellness products from around the world, we are just getting started.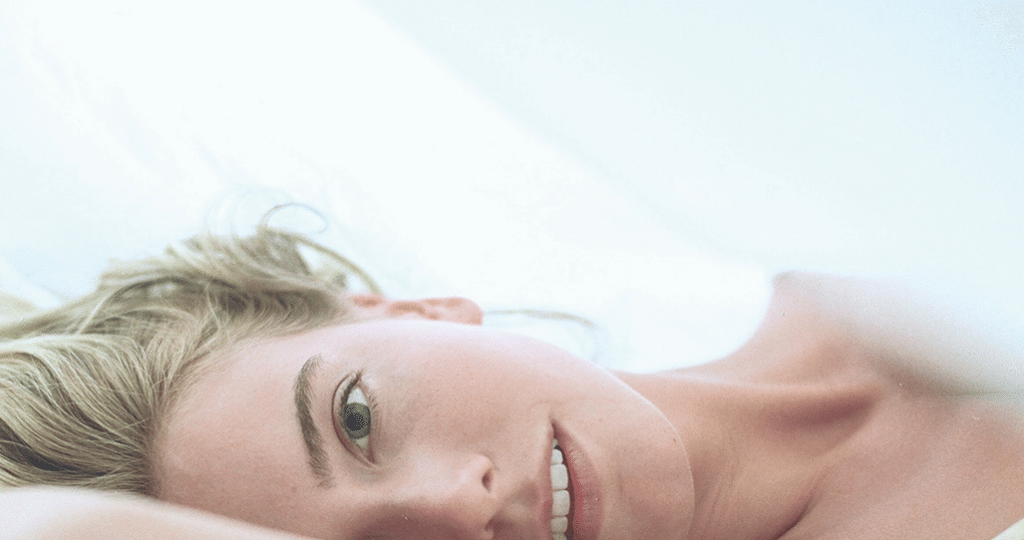 Do you have a travel routine yourself?
I have a good little travel set up, always lavender / chamomile tea for the plane and RUNA tea when I am in my new destination. I usually drink lots of coffee but when I travel I switch to RUNA, it just helps regulate my sleep patters and it the perfect alternative. I always have healthy snacks and running shoes because I have to be active and refuse to eat plane / airport food. I use our travel Fragrance oil 'Go' and the matching toner when I'm on the plane to stay hydrated and fresh. Wet wipes are the best shower alternative during long flights and I always get the latest Vogue magazine (the only time I buy magazines is pre-flight).
Check out Vitruvi and the stories behind the products. These fragrances are meant to fit your global lifestyle and are perfect for the digital nomad. Hayo supports this lifestyle!