Lanzarote, Spain
Photos by J.L.Lopez
Camera: Nikon D3100
Photos from August 2012 to December 2013
Twitter: @Xandler80
Words by Jorge

The volcanic eruptions that took place between 1730, 1736 and again in 1824 in this area of the island, change the morphology of Lanzarote covering almost a quarter of the island and the surrounding see with lava and ash.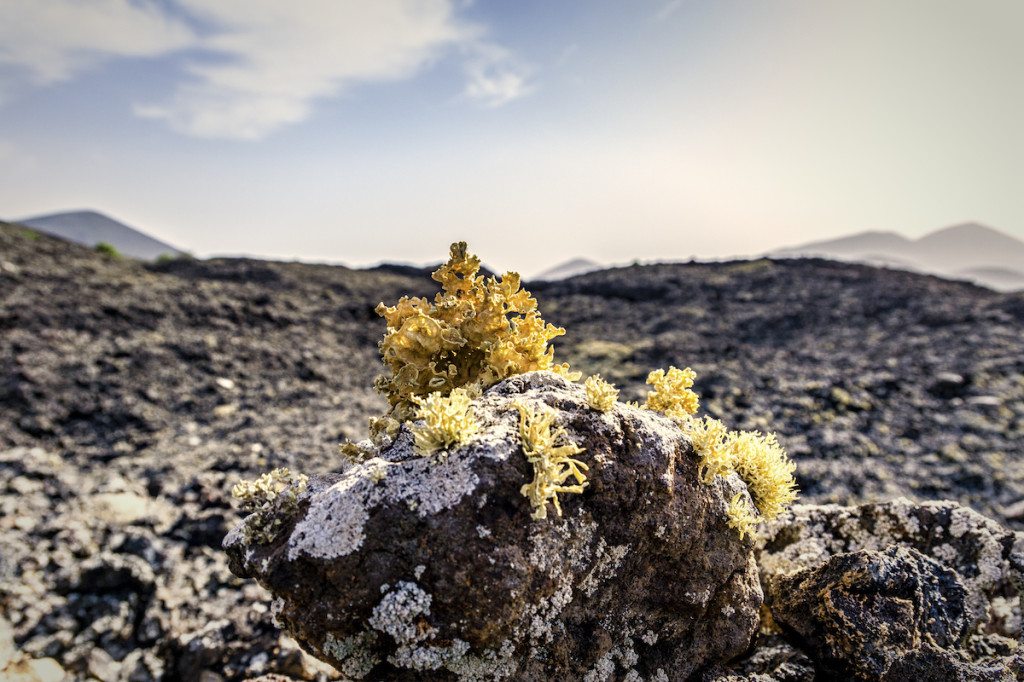 The first life you'll see apear after a volcanic eruption are the lichens, a symbiotic organism that can have many shapes and colours and tends to accumulate on the northern face of the rock where the Northern winds (Alisios winds) hit with moist. They break down the solid lava and create the soil plants need to spread their roots.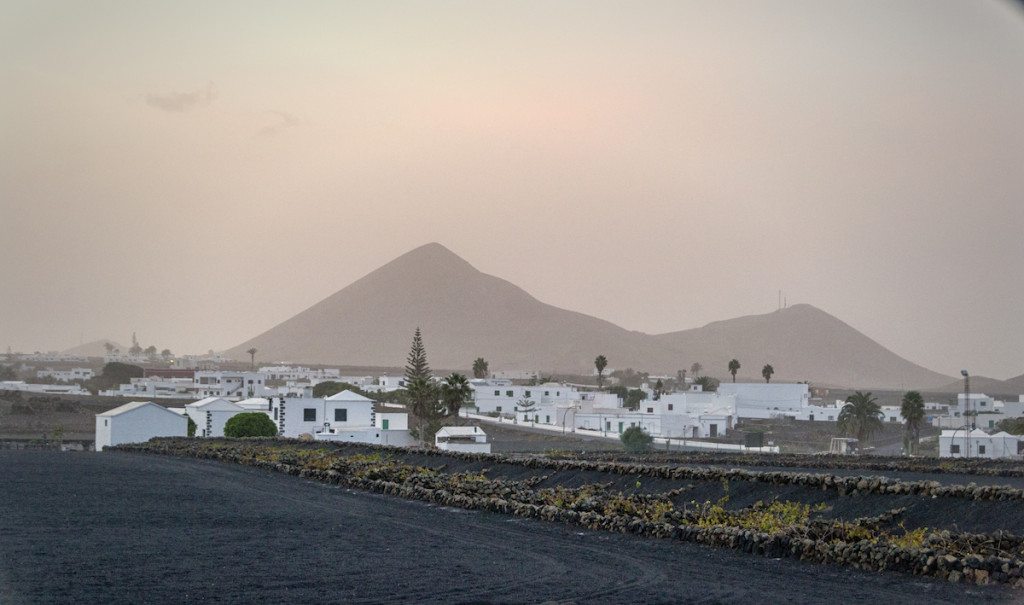 Even though many towns were buried under a thick layer of lava, the people of Lanzarote still build their towns and villages under the shadow of a volcano, since they are extinct. People also use volcanic rocks to build walls to shelter grape crops and cover other crops with small pyroclasts called lapilli to help retain the scarce water in the soil.

The volcanic eruption that took place here was so explosive, that half of the mountain was blown away and now we have this beautiful beach where the last scene of the original "Planet of the Apes" was filmed. The green lagoon is formed by filtered oceanic water, and it's green because of phytoplankton living there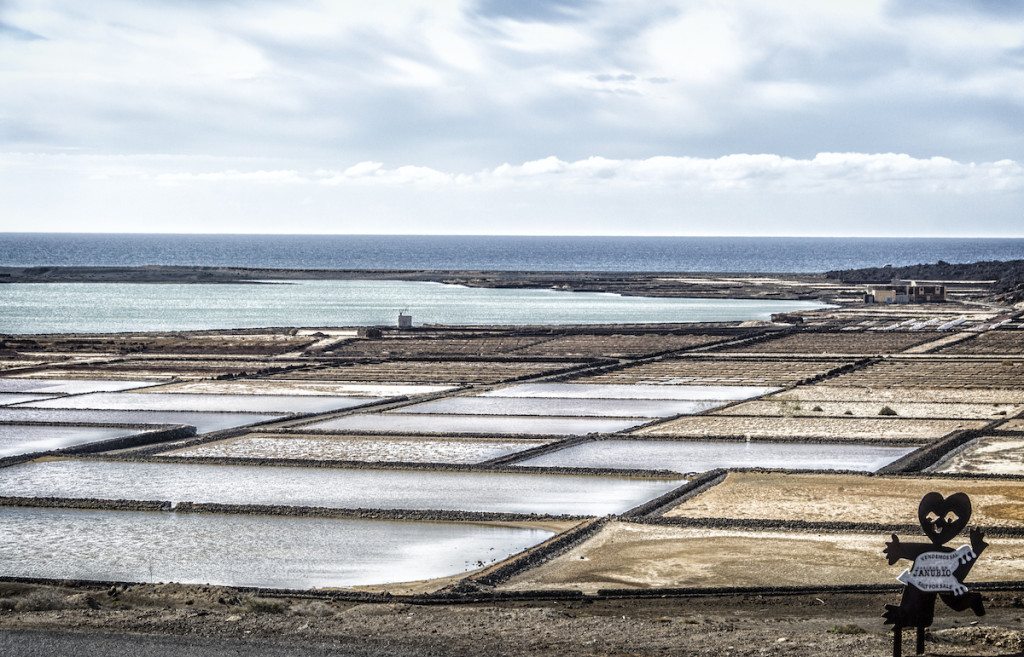 These mesmerising salt pits are the biggest in the Canary Islands. It took 50 years -from 1895 to 1945- to finish the construction and it produced between 10.000 to 13.000 tons of salt per year.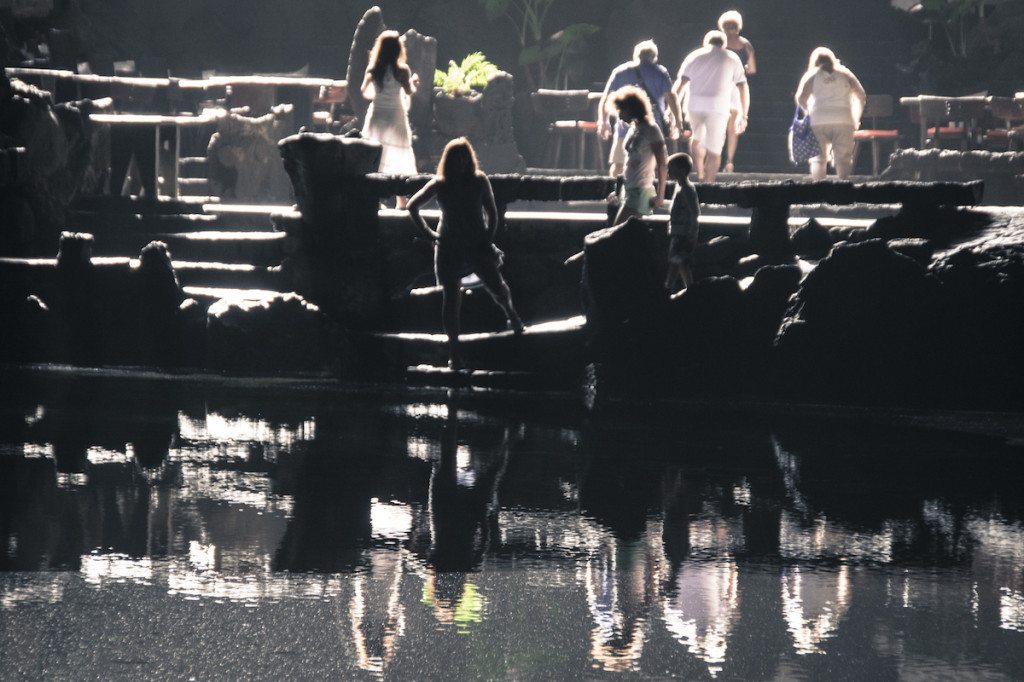 This 7 km (4.3mi) volcanic cave formed during the eruption of the Volcán de la Corona almost 10.000 years ago has many holes named jameos where the sunlight light the interior. Within the cave there's a natural sea water lake of extraordinarily clear waters that houses over a dozen endemic species, including the star of the show, the blind albino crab (Munidopsis polymorpha) that dot the rocky floor of the lake.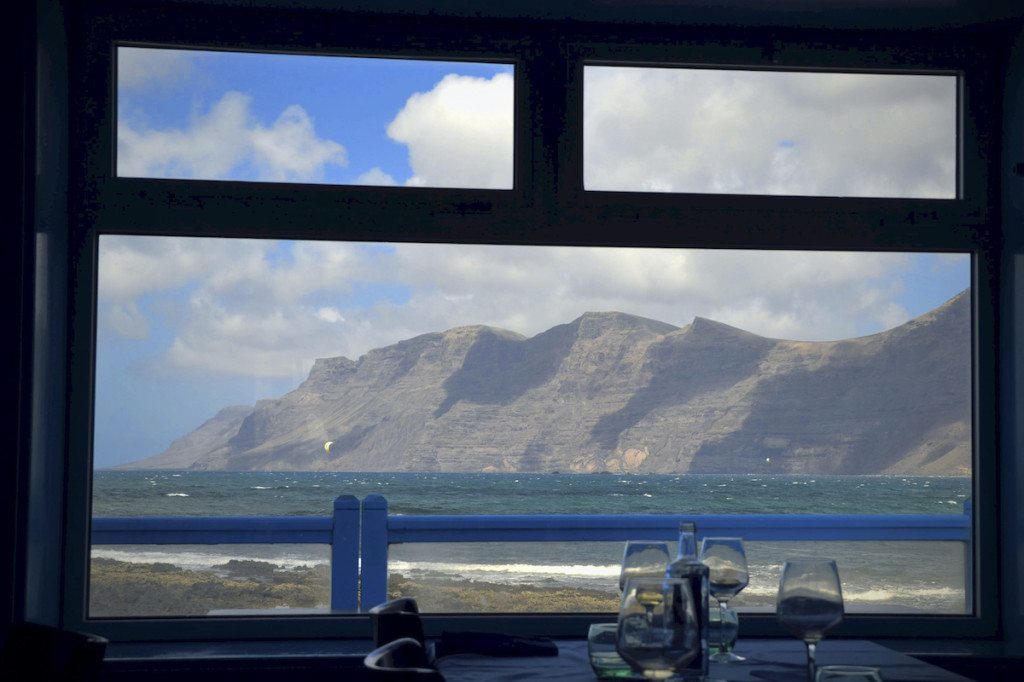 The northernmost part of Lanzarote is the third most ancient part of the Canarian archipelago and is home of this 15 km (9.3Mi) long cliff, one of the most espectacular scenes in the island.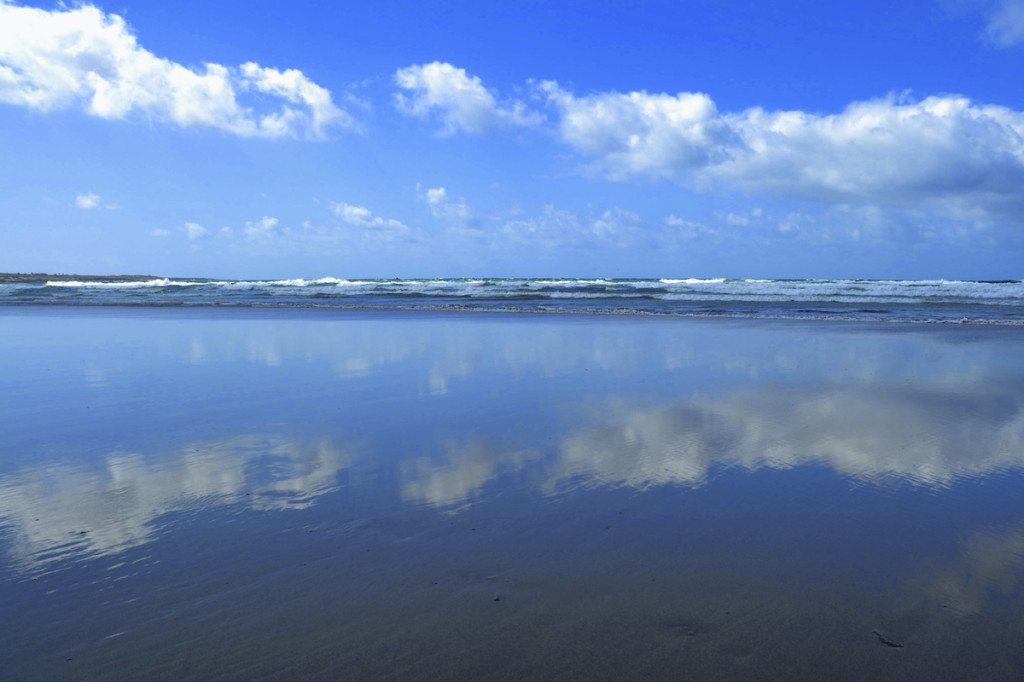 Under the west side of "Risco de Famara" there's a magic beach with strong winds and high waves were people can surf, or practice kite surf while watching the small island of La Graciosa at the other side of the beach.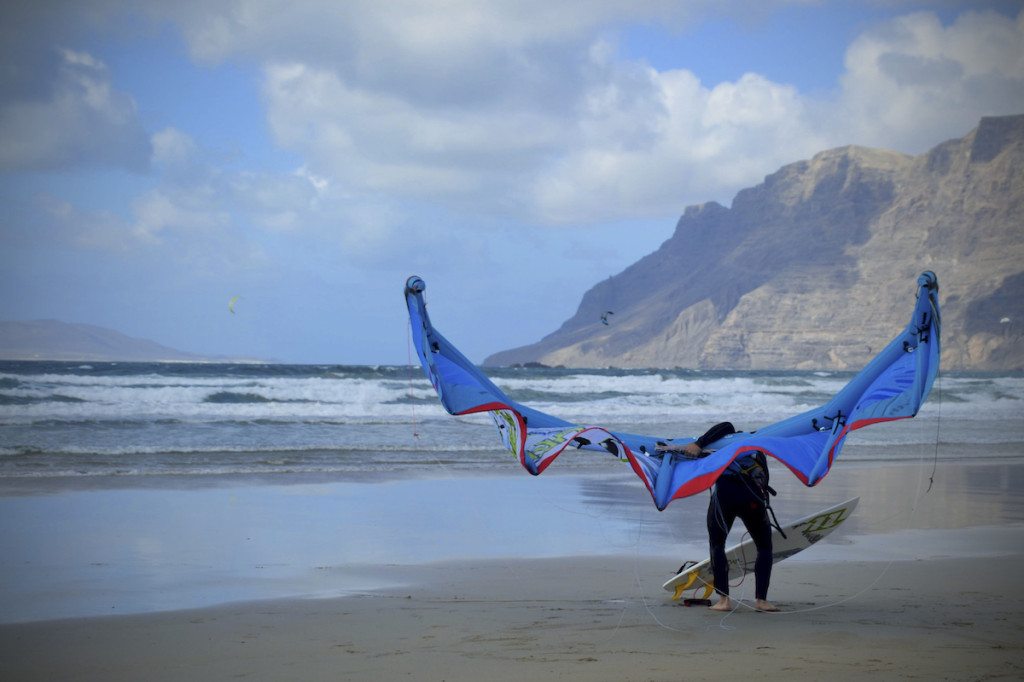 Because of the strong winds, people from all over the island come to this beach to practice extreme sports like surf, kite surf or hang gliding.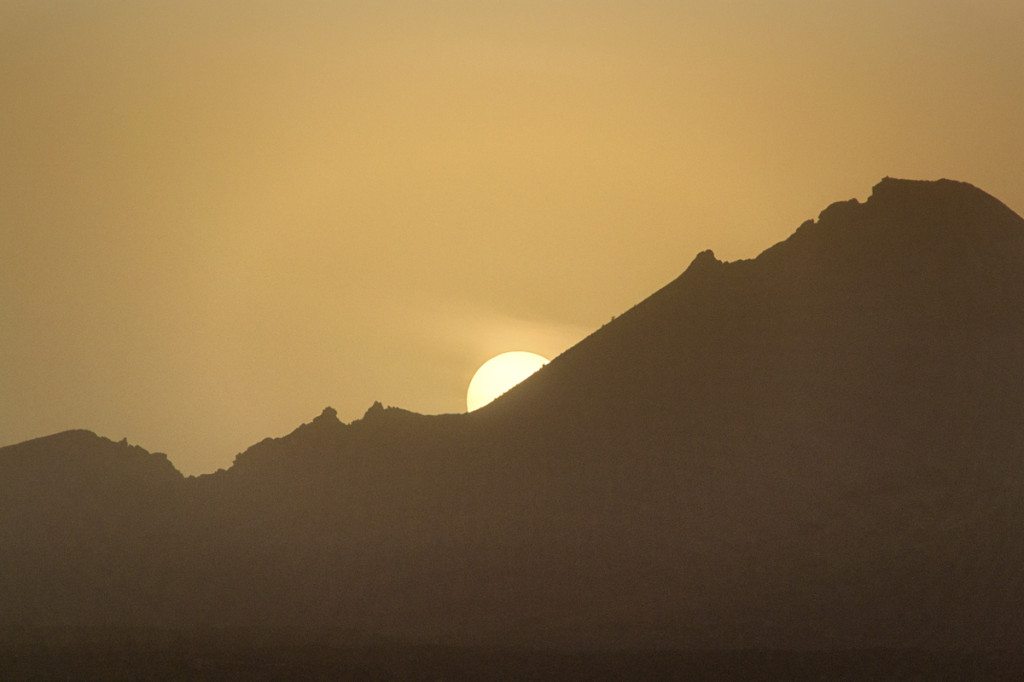 Sun goes down kissing a volcano until the next day when they'll meet again in Lanzarote: the land of wind, water and fire.