Parties, Music and Travel with DJ Paige Manzie
Posted on
18 November, 2014
There is something inspiring about a young female who follows what she is passionate against the odds of gender stereotypes. Paige Manzie left her hometown of Vancouver B.C. and moved to Los Angeles when she was 18 years old to intern at Nettwerk Music Group to pursue an interest in music. Little did she know that she was going to return to her hometown as a DJ who was going to open for the likes of Bloc Party and DJ rooftop parties in Mexico City. I had the pleasure of talking to Paige about her first experiences DJing in Los Angeles, the highlights and challenges within her artistic career and her top tracks.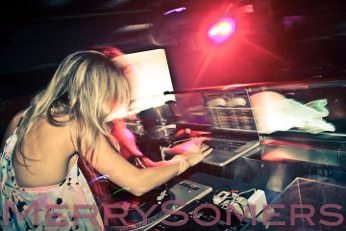 You first got introduced to the world of DJing when you were living in Los Angeles at the influential age of 18. What was your experience like?
When I was 18 years old I moved to Los Angeles for an internship with Nettwerk Music Management Company. At the time there was a bunch of DJ's on the record label while I was becoming more and more interested in electronic and house music. I went to a bunch of shows and just decided I was going to go for it. A girlfriend and I went to Scratch Academy and took a DJ course. It was a little intimidating being the only two women in the entire program but we had such a strong support group right away and were taken under the wings of Mark Love from Farside who was a guide in our program. Once I finished the course, I got a couple of gigs that I played in Los Angeles then moved back to Vancouver where I bought all of my equipment. At the time the kind of music that was popular was the type of music I personally loved so the mixes became easy and fun to do. I created promotional mixed tapes and began landing and playing gigs in Vancouver.
What sparked your passion for music?
To be honest, I was young, living in Los Angeles surrounded by new people, new experiences and getting exposed to all sorts of music when I went out. Everything was new to me and there was such a great vibe at all of the spots I was going to hang out and I just wanted to be apart of it. I was young, interning and living on my own so instead of spending money I didn't have to go out I decided to find a way to make money by DJing at my favorite spots so I could still be apart of the scene and have a good time.
In which cities have you DJ'ed? 
Australia, Los Angeles, Mexico and Vancouver
Are there any differences you notice in the party scene between each country you DJ?
Well in Australia they definitely drink more. Haha. Everywhere is always different but I think at the end of the day a good party is a good party. Music is always the most important thing to me but also a crowd that likes to chat and mingle. There's  no point in going to a party full of people and only talking to the people you came with. I enjoy going to other cities to party because I'm a bit more talkative and outgoing when I'm on vacation and travelling.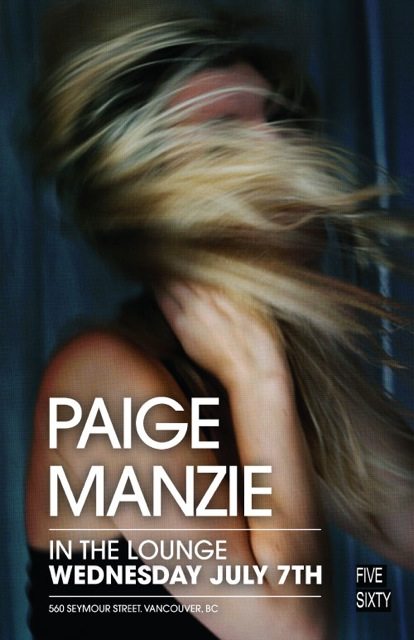 Do you have a place you'd love to DJ and why?
NYC. there is such an eclectic night life there and one of my favourite genres of music to play is old school disco and I feel like it would be well received there.
Was there a venue you had the most fun DJ'ing and partying at?
GINGER 62 ( it doesn't exist anymore) just had a really great vibe of people, the staff were amazing and so friendly. A group of us that were all friends would rotate DJing every other night so the music was always different but even if we weren't DJing that night we would go there and hang out. I think i was there every friday night for a year straight along with everyone else who DJ'd there.
What was the most memorable party you've played?
I DJ'd at a rooftop bat in Mexico City. Nobody spoke any English but the language was no barrier. Everyone was dancing and having the time of their life. The energy along with the view of stunning Mexico City was unbeatable.
Do you have a place you'll always go back to spin?
VANCOUVER. I have traveled a lot and lived in 3 cities for extensive periods of time, and I always love to come home. We are so lucky in Vancouver to have such a beautiful city full of talented people. Whenever I am feeling like vancouver is getting too small, I have to remind myself that it's probably my fault, I'm not getting out there enough, or meeting new people. We complain about the night life in Vancouver not being diverse enough, but just like anywhere, if you don't have what you want, create it!
 Do you have an artist you'd love to collaborate with?
A DJ from Australia named Thomas Jack. He's a 20 year old DJ and producer who always creates the best tracks. His sets are a lot of fun filled with sax, flutes and trumpets. He's got a unique style that you don't hear to often anymore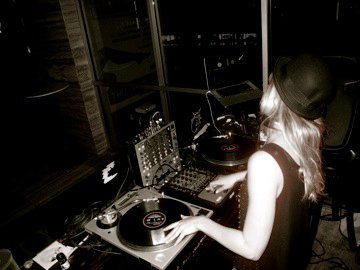 What is your favorite travel destination?
Sydney, Australia — hands down. I lived in Sydney for a while growing up and I have a lot of friends and family there that I get to see when I visit. It has the best music, art and culture scene and just talent in so many different artistic mediums. My favorite part of Sydney that makes it a special place is how supportive of an environment it is within the community. Since Australia is an island making it harder for import, there is a real support for the local food, art, culture, talent that you don't find in many big cities.
What have been the highlights throughout your artistic career?
All of the incredible, inspiring and talented people that I've been able to meet through DJing that I probably wouldn't have met otherwise. Opening up for talented artists like Bloc Party has been an unreal experience but a main highlight that stands out is having played at the most historical venues in Vancouver such as Richards on Richards that no longer exist anymore. I remember that venue in particular being bull dozed down a couple weeks after a show I played there so I feel grateful for that experience.
Where do you find inspiration for your music?
Blogs. I spend hours a day on blogs to gain new tracks and information on the happenings in the music scene around the world.
What are your Top 5 Music Blogs?
Dancing Astronaut,  The Hype Machine, Vibewitit, Upsidedownsounds, Cavemansounds.
What are your top current tracks to play to get you in the party mood?
Tei Shi — Basically ( I went to high school with this talented singer-songwriter )
The Two Bears — Get Out
MISUN — Travel with me