Editor's Letter: An Endless Summer in South America
Posted on
1 October, 2014
Hello, dear readers!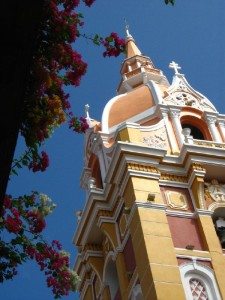 Today is the beginning of October, which for me always signified that the year was almost over. Before I moved to the northern hemisphere it also meant that the summer was approaching and all the exercise I didn't do during the year somehow had to start quickly, so I could show off a perfect beach body. But that never happened. Now that I live in Vancouver, October symbolizes the opposite: it's the end of the summer, the leaves are falling off the trees, the weather is starting to get cooler (if not colder), the restaurant patios are starting to disappear and people are building their cocoons where they will live for the next 5 months, at least.
However, maybe because I'm from South America, I refuse to let summer die, so this month's edition of Hayo Magazine will be focusing on South America, a place close to my heart. Not only will you have our regular 5 Minute Vacations full of beautiful South American pictures that will make you want to book a ticket right away, but you'll also learn why this part of the world is still considered both pretty much undiscovered and amazingly beautiful. This topic will segue into how to spend your holidays in the warmth of the southern hemisphere, so this is a perfect wrap up to finalize this year. 
Stay tuned for more information on this beautiful region and don't be confused if Colombia happens to have a little more relevance than any other country. After all, I can't deny my origins.
Safe travels!
xo,
Joanna